Name: Madison
From: Iowa City, IA
Grade: 11th
School: University of Iowa
Votes: 0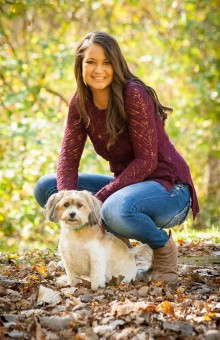 VOLUNTEERING – HOW IT HAS MADE A DIFFERENCE IN MY LIFE
I am currently a freshman at the University of Iowa with an interest in pharmacy. I
graduated high school this past May.
I have volunteered with different organizations since I was in junior high
and throughout my high school years. I was a member of the Leo Club
(Lions Club) and helped with clean up, helping at community benefits,
helping at the town Halloween party and lots more. I am also a
member of my Lutheran church and was a part of the Lutheran Youth
organization. I have helped raised funds for the less fortunate in
other countries and have spent many hours helping the church and
these organizations whenever needed.
My senior year in high school, I had the opportunity to join the Big Brothers Big
Sisters program. It was a new program that was introduced to our
high school, and I jumped at the opportunity. I was partnered with a
little brother. I spent an hour each week with him, and my main goal
was to make sure he knew that he was the most important thing during
that hour. I also wanted him to know that he matters and I loved
spending time with him doing fun things, such as playing, reading,
doing artwork together and just connecting in a way that he maybe
doesn't do in his everyday life. My biggest challenge was that I
wanted to make sure he was happy the entire time we were together,
that I worried about it too much, only to find out that I didn't
need to be. That was satisfying in the end when I finally realized
that we just enjoyed our time together and that was enough. My other
challenges with volunteering in general, was finding the time to do
so with the heavy school workload I had.
I have learned that this experience truly opened my eyes to how fortunate my
brothers and I are to have the loving family we do, and to not hunger
for affection and attention. It made me realize that there are so
many kids out there who are starving for being wanted and needed. I
believe that a lot of them truly are affected by this particular
problem and that's why they have so many behavioral issues that
could be avoided just with a smile, hug, and a kind word.

I would like to continue to bring awareness to this as I get older,
and by being in the medical field, I feel that having the opportunity
to connect with so many people, will not only make my life more
fulfilling but will enable me to make a difference in a lot of lives
by helping them across a counter, learning about their needs, and
bringing more awareness in general to the issues with kids. I want
to be able to continue volunteering as much as I can in my life
because it is so rewarding to know that I made somebody smile in one
way or another. That's what life should be about. Making a
difference in others' lives and paying it forward in any way we
possibly can, every day of our lives. Life is beautiful and we
should all take advantage of the chance to made a difference.
Thank you for allowing me this opportunity to apply for your scholarship and I look
forward to hearing from you.