Name: Whitney Chandler
From: Coal Mountain, West Virginia
Grade: 10
School: Marshall University
Votes: 0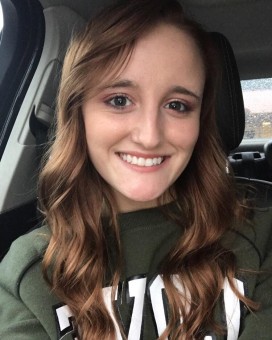 Volunteering
has always been a part of my life. My mother would take me to church
on Sunday and volunteer dinners on Wednesday. My favorite part about
those days would be the smile on a community members face. As a young
girl I did not see how much the world needed assistance; now as a
young woman I make it my yearly goal to help as much as I can.
I
spend the majority of my volunteer hours toward my community. My
community is a small town with two stores and no gas stations.
Sixteen hours of my life every week is contributed to lending a hand.
I seasonally help to give gifts, cook dinners, deliver dinners, and
teach in my community. My favorite volunteer activity is to teach
children about Jesus. During these lessons we learn and later perform
dances that give praise to God. I would not be the person I am today
without the foundation of volunteering in my community.
There
is more work to be done in the world then what I can achieve in my
small town. When the opportunity arises to volunteer outside my
community I always take the offer. A successful percentage of my
volunteering is done in nursing homes. Elders as a whole have given
so much to the world we have today. It is only fair we continue to
give back to them what they have given unto us. When I visit with
nursing homes I have the activity of games. There is nothing greater
than the smile I receive while playing and teaching each new group
games to play.
The
biggest challenge I face with volunteering is to find the time to
volunteer. As a senior in high school I have spent several hours a
day working towards my future as a college student. I am proud of the
effort I have put into volunteering and still manage to make
successful grades. As I grow up grades will not be the only
foundation behind me. My service to the people around me will define
the person I am.
There
is no greater feeling then helping someone. As I continue moving
towards my future volunteering will be a positive factor. There is
more work to be done within my community and within the world. I am
proud to be a stepping stone towards helping the world become a
better place. My goal for the new year is to continue my volunteering
work and bring it with me to college.