Name: Quentin I Bessent
From: Titusville, FL
Grade: sophomore
School: Florida International University
Votes: 0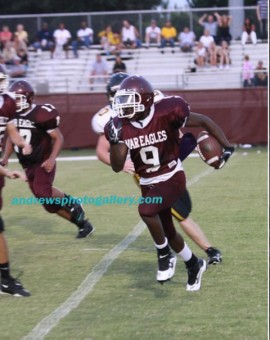 Quentin Bessent
12/18/2017
Volunteerism
Volunteering plays a big role in my family and in my church. From food drives to
Missionary trips my commitment to volunteering is very important. The
joy of giving back to my community is exciting but is also very hard
work. I've participated in 2 missionary trips.One in Alaska and
another in Memphis, Tennessee. Many think that Missionary trips are
for traveling and having fun but it also comes with a lot of
dedication,patience, and responsibility. Some nights are sleepless
due to traveling or up planning for future events. Not everything
behind volunteering comes easy. The fundraising events were a blast
but being in the heat for 8 hours washing cars and holding signs
could also take its toll on you. However, the rewarding feeling you
get after knowing you've accomplished what you have came to do can
not be beat. To be committed to volunteering you have to love what
you do. Some jobs could take up to days to complete like painting a
house or a fence but the satisfaction of doing something right makes
up for the hard work. It also builds character by breaking you out of
your comfort zone and meeting new people and exploring different
areas.
Volunteering is also a way to use your own personal skills in a productive way. By
helping your community you can also end up developing your own
personal skills in a positive way. For example, say you've
accomplished your dream of becoming a extremely popular chef but you
also want to be a vital part in helping your community advance in the
future, but don't know how. The simple solution would be to host
food drives throughout your community. The advanced training received
in accomplishing the tremendous goal you set, could ultimately create
a beautiful banquet for people that something like that would usually
be unfamiliar to.
Volunteering also can create a domino effect by drawing others to try to
accomplish goals that you are not only setting for yourself, but
others around you also. Studies show that when one recognizes
another's good gesture, a
cumulative effect is produced & initiates a succession of similar
events. If enough could come together & create a chain of helping
others & their communities the possibilities are endless.