Name: Sarah Bartruff
From: La Mirada , CA
Grade: 11 (junior in high school)
School: Biola University
Votes: 0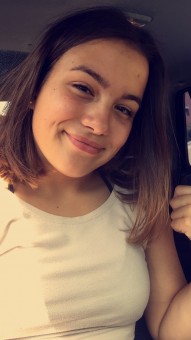 Volunteering
Led Me to My Passion
I
was introduced to the idea of volunteering through my middle school
youth group. Each year as a group we would attend a week long service
and outreach trip to a city near us. Each day we would go and work in
the city on a different task: cleaning, painting, moving bark dust
and spending time with the elderly. I loved the trips, but thought it
was odd that my family would pay money to send me to go work for
someone else. Fast forward to high school, I went on four mission
trips to various part of the world and spent my own money to build
homes in Mexico, teach english in Ecuador, and do yard work and play
with kids in Puerto Rico. A total of seven weeks of hard work,
thousands of dollars of fundraising, and my own money has been spent
serving children and families around the world.
I
loved my cross cultural experiences and helping families, but I also
maintained a weekly volunteer position in my last two years of high
school at a local elementary school. I worked with a second grade
class an average 2 hours a week during the school year. I spent my
time grading, organizing and aiding with small groups for the
teacher. I would have loved to spent more time in the classroom and
specifically with the children and building relationships. I loved
the challenge of finding new ways to explain something to the
students and I enjoyed reading stories with them and asking good
questions.
My
volunteer position started just after I had been forced to quit
gymnastics due to injury. I had too much time on my hands, even with
a part time job and school. I wanted to work with kids. My volunteer
position was a great way for me to stay busy and engage in my
community. One of my biggest setbacks in my life lead to one of my
greatest joys and towards my future career.
My
experiences in the classroom has led me to declare elementary
education as my major this coming semester. Looking back, I am beyond
thankful that I got the opportunity to learn about my future career
in this way. I love working with children and cannot wait to do it
for the rest of my life.