Name: Hayley A Wilson
From: Seneca, Illinois
Grade: Sophomore
School: Seneca High School
Votes: 0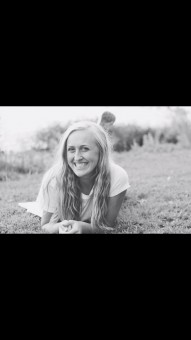 Hayley Wilson
Volunteering to Make a Difference
Volunteering and giving back to the community is very important to me. I began
volunteering when I was 12 years old. Every fall my church would
rake leaves for the elderly. We began to make it a tradition and now
we try to continue raking leaves for people that cannot do it for
themselves. I also help my church with the organization calledPack
for Pals.During Pack for Pals,we pack bags with food to give to families who need it. Additionally,
every year my church and I go to a Nursing Home and sing Christmas
carols. I also went on a mission trip to Nicaragua with my church.
In Nicaragua, we had the responsibility of building a kitchen, making
cement for it, cleaning, having a devotion with the girls, and
sharing our testimony. The biggest challenge I faced while I was in
Nicaragua was the language. Which is because I didn't speak
Spanish very well yet. The most satisfying moment was helping the
school build a kitchen and speaking the little language I knew, with
the girls in the community. While at devotion, we encouraged the
girls to continue with their education and obtain a career where they
can support themselves. Nicaragua is one of the poorest countries
and helping them build a kitchen for their school and having a
devotion with them was amazing. Before we came, their kitchen was
always dirty and they didn't have much of a system to serving the
children lunch. It was a shelter outside of the school that was
covered in trash, dirt, and bugs. Building the kitchen helped them
become more efficient with serving lunch to the students. It would
have taken longer for them to finish building the kitchen if we
didn't help.

            While in Nicaragua I learned that helping people in any form does not just
please you, it pleases others. I volunteer at least once every two
weeks, at least twice a month, and at least 24 times a year. I have
to obtain a certain amount of service hours to continue to be a
National Honor Society member. Looking towards my future, I plan to
continue volunteering because working with people is something I
enjoy doing, and I feel as an Elementary Education teacher it's
important to be sociable. I hope the more I volunteer, the more
people pay it forward to others. If I went back 10 or 20 years, I do
believe my volunteer work would make a difference in Nicaragua, and
with the families I pack food for. We helped the school in Nicaragua
build their kitchen and that was very important to them. Although, if
I came back later and spoke with the elderly about raking their
leaves it may not have been as important. Volunteering isn't a way
to make myself feel better it's to help the people that need it the
most and once you've done that, that's when you feel great.