Name: Caitlyn Davidson
From: Farmington, New Hampshire
Grade: 12th grade
School: University of Maine at Farmington
Votes: 0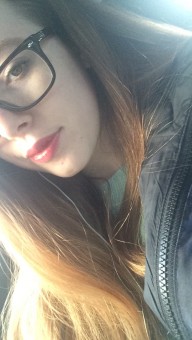 Volunteering
to Shape the Lives of Unwanted Animals
When considering
all of the volunteering opportunities available to me in high school
I knew there could only be one true path for me. As an aspiring
veterinarian, I decided to volunteer my Saturdays cleaning at the
local animal shelter the summer of my junior year. This proved to be
a rewarding way to help get unfortunate pets adopted into loving new
homes. The shelter had three areas: the dog room, cat room, and small
animal room. I mainly worked in the small animal room cleaning out
bird and rabbit cages. The job took about four hours every other
Saturday for a summer. As a volunteer I had to change the bedding,
newspaper, food, and water bottles for rabbits, guinea pigs, birds,
and occasionally kittens. I also assisted the on-site veterinarian if
any information was needed on the animals under my care. The biggest
challenge that I had to overcome was my fear of birds. When I first
started volunteering birds were a rare part of my tasks. However on
the third week I worked a beautiful dove was found and brought in and
kept for adoption. I was terrified to clean the cage. All I could
think about was it escaping and flying around the room. I had to
clean the cage so I gathered my courage and managed to get the job
done. My biggest satisfaction as a volunteer was seeing the animals I
cared for find new loving and enjoyable homes. When I came in a
different week to fewer animals and names gone I knew that the job
that I was doing was worth it. I loved knowing that I was making the
place as presentable as possible for potential adopters. I also found
it rewarding to know that I was taking some of the hard work off of
the employees shoulders because I knew that they had a lot on their
plates. My favorite rabbit that I can remember was patches. Whenever
I cleaned his cage he always ran up to me to get a pet. It took
several weeks but he eventually found a safe home and I couldn't
have been happier. I learned so much from my position that has helped
me in future endeavors. The cage cleaning helped me in my future
career at the local vet and it helped that I wasn't afraid of birds
anymore. I also learned the unique care of birds, guinea pigs, and
rabbits. If I were to go back I don't believe that my personal
volunteer efforts made a super significant impact on the shelter;
however, I do believe that I helped to further the volunteer program
through recommendations and that I benefited the lives of the
animals I came in contact with. In conclusion Volunteering, to me, is
an amazing way to boost community and help your career or other
endeavors you wish to pursue.