Name: Isael Cruz
From: Dallas, Texas
Grade: 10th
School: School of Business & Management
Votes: 0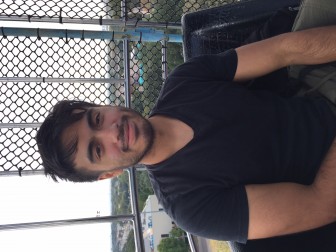 My existence on this earth is to succeed, but helping my community is
far more important. I see myself becoming a part of the better global
vision through self-less acts of kindness. I have already seen
first-hand how families suffer if they're less-fortunate.

I have helped the Southern Dallas area by organizing a Christmas charity event for struggling families.
I interviewed an impoverished family of five at their apartment.
According to the mother, she babysits to bring extra income to their
household, while her husband works. After that, the children told me
what they would like for Christmas. I felt a river of melancholy when
one child told me he wanted a bike, but my partner and I weren't
sure if we could find a donor. So, I asked him, "If we can't find
you a bike what else would you like?" he said, "A ball, any
kind." in blue manner. I have worked on this project for 5 weeks,
going on 5 more weeks for about 10 hours each week. My purpose in the
organization is to organize who donates what. Also, to interview the
families and notify them of the event and create a social gathering
that they won't forget. The most difficult obstacle for my event is
finding applicable struggling families. However, I cannot wait to see
their reactions when the children open the gifts they desire.

I desire to major in entrepreneurship. My idea is to create a security
firm. Furthermore, I want my organization to create a system in which
people's home are safe. This includes virtual and physical
protection such as cameras and bodyguards. However, I want to make
the protection as discreetly as possible. Moreover, I want my
organization to help those who are unable to defend themselves from
the insidious acts of others. An impoverished environment can bring
negativity such as drugs, extortion, racketeering, etc. I don't
want to be another successful businessman who forgot about his humble
beginning. Rather, I will try to motivate others to do as I'm doing
and if they need assistance for protection, I will be there. I wish
to change the socio-economic opportunities for children in South
Dallas. I was given an opportunity from my father. We aren't rich
yet we aren't in poverty. In decades I would have made a great
change for people around the world. The organization I wish to create
is meant to expand to all walks of life around the globe.

I may not have the capability to purchase extravagant gifts, but I can still make a difference in
society. I won't be one to acquire wealth and forget about those in
need. Instead, I will stand to make a difference in the world.
Whether it's helping feed those who are starving or donating to
those less fortunate, I will do my best to lend a helping hand. This
leadership role has taught me to not be a boss in this situation.
Rather, to be different and lead by example.