Name: christof chukuma
From: Richardson, Texas
Grade: 10
School: JJ Pearce High School
Votes: 64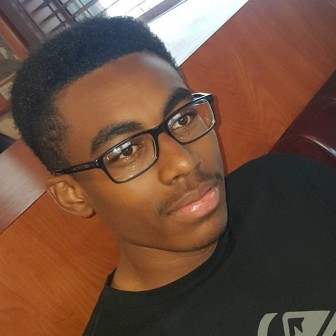 YOUTH FORWARD SCHOLARSHIP 2017
Volunteerism
Service
is the most selfless act a person can do. Helping others or giving
back to people in the community that are less the unfortunate, under
privileged, out of luck, whatever you want to call it shows you care
and you want to make a small difference to one's community. I had
never considered volunteering. I think I had fallen into a category
of a significant youth population that do not really think about
these things. You hear about service in church, a parent and when I
finally did decide to volunteer, it was more so a requirement by my
school. I did not really think about what area, topic in volunteering
I would like to address. I have volunteered in activities to
fundraise for my school's varsity soccer team. These activities
have gone on to help finance our game trips or buy equipment
sometimes not covered by the school's budget.
I also decided to volunteer at a Food Pantry with an organization
called the Network. I volunteered during school holidays, sometimes
up to three days a week and about three hours each day. The Network
has a number of programs to assist families, children and the elderly
in the Dallas community. They are dedicated daily to resolving the unexpected hardships in the lives of
low income families with food, medication, clothing, rent, utility
assistance, counseling and prescriptions. They provide short-term
assistance with the goal of helping individuals achieve
self-sufficiency.

These are examples of two very different kinds of service. I feel the direct impact of my volunteer
activities for my school's soccer program as it helped to fill a
need for myself and my team mates to play a sport we love. My
experience volunteering at the Network is very different as I
am there to assist someone other than myself, a team mate or a family
member. Not everyone can afford a can of beans or corn, simple
necessities. Seeing the smiles on the faces of people when they come
in and I attend to their need makes me happy and appreciate their
circumstances. Volunteering for me also help reduce stress and
provide a sense of purpose as you are taken outside of your own life
just in that moment. It is said that the more you give, the more you
will receive. Forget looking back in ten or twenty years as I feel
like I make a difference today in my immediate community and even
more so I realize that the communities I have served feels a greater
sense of humanity in that they are seen, cared for and not forgotten.