Name: Rhylee Lynn Roush
From: Groveland, Florida
Grade: 11
School: South Lake High School
Votes: 0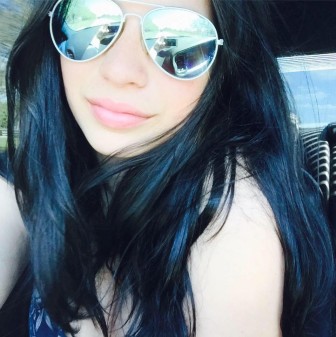 The United States of America. Keyword 'united'. Somehow, many of us have
lost the sense of meaning that word brings to our nation.
Volunteerism is a great way to bring the united meaning back to the
nation. Many people volunteer to satisfy college applications,
participate in club activities or meet probation requirements but,
only a few people volunteer out of the joy in their hearts.
Volunteering, for me, is not a choice but a lifestyle. Dedicating my
time to help others leaves such an inspirational impact on my daily
life and how I view the world.
I have currently found myself volunteering at Imagine South Lake Charter in the art
program. The student in the art program are so inspirational to me.
Helping the kids express themselves through the most creative medium
is motivational. I enjoy helping the kids because I had once sat in
those same seats and struggled to capture my expression in the arts.
These middle school students will soon face high school pressures and
volunteering there allows me give them advice and motivation for
their high school years. High school has a 50/50 chance of being the
best or worst years of your life. Guiding these kids with simple
advice is all it takes to lead them to the right path of enjoying
those next four years of high school as who they are.
Volunteerism is also a prideful adventure. I exercise school pride in my volunteer
actions I participate in at my high school. Being a proud member of
the Construction program, I dedicate a lot of my time in maintaining
the school's campus. By painting the football field and soccer
fields during their seasons, pressure washing stadiums, and
rebuilding benches and picnic tables. I find myself feeling prideful
of the work I had accomplished while volunteering. Volunteering at my
school has taught me a lot about leadership and made me truly
appreciate the things that surround me. The sense of pride I feel
when I walk around the campus and see all the things I had
accomplished overwhelms me with joy and makes all the time I
dedicated worthwhile. The act of volunteering there allows me to
feel incorporated in the daily lives of all my peers.
Volunteerism invokes plenty of other qualities in a person. For example,
citizenships, responsibility and respect. All of these I have found
myself blessed to obtain through my years of volunteer work. I am
honored to dedicate my time to volunteer at Imagine South Lake
Charter and my high school and lead by example for my peers.
Volunteerism is my lifestyle and I encourage all the people around me
to dedicate a small majority of their own time to be involved in
society through volunteering also.