Name: Mia McCarthy
From: San Diego, California
Grade: 10
School: San Diego School of Creative and Performing Arts
Votes: 0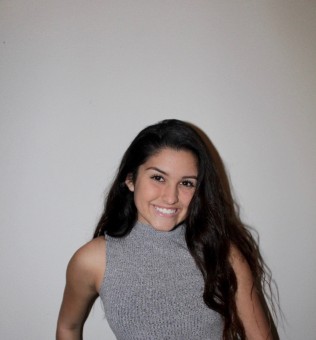 I
can remember it all as if it were yesterday, stepping out of my
mothers car and walking to the tents, wondering to myself what may
lie ahead. My parents decided to sign me up as a volunteer leader in
training (L.I.T.) for the YMCA summer camp. Part of me wanted to
flee, but part of me wanted to reside and delve into this new found
experience. Little had I known this program would lead me to discover
my everlasting passion. Over the past 4 summers I've had the
opportunity to work with children of all ages while exploring what it
takes to be a great leader. I went through a week's worth of
comprehensive training on professional conduct and youth development.
From CPR certification to leading camp songs, the course prepared me
to work alongside counselors to ensure that campers were in a fun,
safe environment. When I first started as an L.I.T. I was nowhere
near being a so called leader. Gradually, I picked up the essential
skills of self-sufficiency, compassion, communication and patience.
From the young age of thirteen, I developed a strong work ethic. I
clocked in at 7 in the morning and played the role of a counselor
until 4 in the afternoon. I spent 4 weeks out of my summer giving
back to my community and having fun while doing so. It wasn't
always so easy though, there were times where I was put on the spot
in a situation, which forced me to think quick on my feet to find an
adequate solution. It took awhile, but once I got the hang of it
interacting with the kids became so much more enjoyable. There was
something about the way I connected with them that made them feel
comfortable around me. Once you create that bond with them, you have
the power to change their outlook on life. At that point, I came to
the realization that I wanted to work with kids for the rest of my
life. Walking into the YMCA knowing that I had a hundred kids looking
up to me was the best feeling in the world. Even better, was having
my consistent volunteer work recognized by obtaining a paid position
as a counselor. This summer I will be walking up to the tents once
again, ready to grow as a person and emerge into the best role model
I can be, both for the campers and for my community.