Name: Tessa Steinmiller
From: Sioux Falls, South Dakota
Grade: ts3920@k12.sd.us
School: ts3920@k12.sd.us
Votes: 0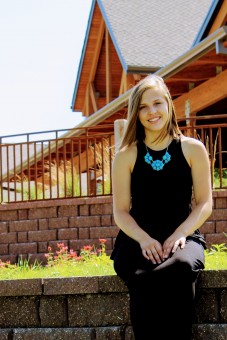 Tessa Steinmiller
December 15, 2017
Volunteering is the act of giving up your own personal time to help benefit either
the community or another person. When volunteering you get to
opportunity to perform an act of kindness without expecting to
receive anything in return. Strangers have the ability to extend a
lending hand in order to help others get back on their feet. Both
individuals and facilities are able reach out for help when funding
isn't available due to volunteers. I have been lucky enough to
volunteer my time to both my community and also communities of
surrounding areas.
Volunteering has a very special place in my heart, due to it being how I found my
way when moving from Arizona to South Dakota. A teacher in my school
confronted me and asked if I would be interested in volunteering with
her within the South Dakota Game Fish and Parks system. I was
nervous at first but then found that I was pretty good at it. I
helped prepared for programs that would be presented to campers that
came to visit either Big Sioux Recreational Area or Palisades States
Park. With time I learned how the give and engaging program and then
got the opportunity to present programs on my own. I volunteered
through the park systems from June of 2013 through September of 2016
on the weekends gaining over 200 volunteer hours and receiving
Volunteer of the Year for 2016.
I have received the opportunity to help my community and also
experience how volunteering can bring the community together. I
participated in the community play, where I volunteered to help with
the sound system and also choreographing dances that I taught to
other cast members during practices. While the community garden was
starting up, I was able to come out for an evening and help out
wherever I was needed. Through the National Honors Society I have
gotten the chance to help with projects including: tearing up carpet
in the local church and assisting with Lunch Is Served. I have also
been able to help a neighbor move into a new apartment, therefore,
they didn't have to pay the extra expense of a moving company.
Positive, engaging, and hopeful is what "forward looking" means to me.
Looking into the future, I hope to be able to visit underdeveloped
countries and school to provide serves that aren't readily
available. The change I seek is simple. I want to help show people
that they are cared for even when at their lowest point. In ten,
twenty, or even thirty years I can easily say that I will be able to
look back and recognize the impact that volunteering has had on my
life. Volunteering, in my opinion, is one of the truest ways that a
person can serve their community and their higher power. I am
committed to continue volunteering because the most satisfying thing
is knowing you made a difference in someone else's life.