Name: Devontae Sisk
From: Clinton, Wisconsin, USA
Grade: Sophomore (grade 10)
School: Clinton High School
Votes: 0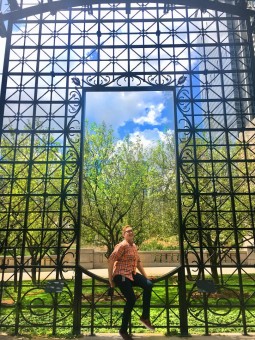 I have volunteered in many areas. My main drive towards community
service. I would say I dedicate between 3-10 hours a week to
community service. I have many responsibilities, I have significantly
more because I am the President of our Key Club. It is an
international student-run organization that betters our community. My
biggest challenge thus far would have to be engaging our student body
to participate. Our club attendance has been declining. I wish to
have a giant club to be able to lend a helping hand. Projects that
gave me the most satisfaction? That would be either our blood drives
or our gift to Azura Memory Care. Being able to help not only our
community but being able to save lives amazes me. Working with the
trained medical professionals is inspiring. The other is the gift to
Azura Memory Care. Azura is a facility that provides a safe and
nurturing place for those with Alzheimer's and other forms of
dementia. Our group of caring students made tie-blankets, ornaments,
and cards. When we delivered them, the look on the residents' faces
warmed my soul. To be able to give them presents was amazing. One
lady sat there beaming and calling the ornament beautiful. She was on
the brink of tears. I wanted to stay there all day. If there is
anything I have learned from my community service, it would have to
be that helping people is better than trying to be the most popular.
Many of my friends have a vain look on their face. They tweet and
snap all day, but they have accomplished nothing. I have seen
student's faces when they have blessed someone or helped the
community. The look on their face is better. Personally, I can say
that it is more important to help others before getting 100 retweets.
My interests include baking and learning, I bake in the morning
before school and give the goods away to my friends. I do this
because I do not know if they have a chance to eat, I do not know all
of my friends' family conditions. I want to be a business teacher in
secondary education. I would not say that my volunteer focus
necessarily is unaligned to my future goal. I will be helping my
community by bettering the adults we push through our public
schooling. Forward-looking to me is doing something that will affect
the future. I see my current actions as forward-looking. The major
change I would like to see is everyone helping each other out. I want
to be able to pull up to a facility with all 300 of my friends and be
able to bless the residents inside. I want to be a glowing example of
what you can do. Do I see myself coming back in 30 years and seeing a
difference? Yes, I do, I already have changed things this year. I
want to hear the rules changed every year when I return.