Name: Johanna Braun
From: Harbor Beach, Michigan
Grade: 10th
School: Harbor Beach High School
Votes: 0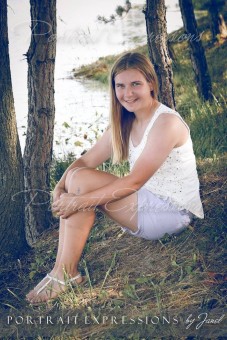 Johanna Braun
31 December 2017

Volunteerism: The Effects It Can Have on a Person
I am a senior at Harbor Beach High School. The area of volunteerism deals with my
school and my community. I volunteer also through my school's
National Honor Society(NHS). I choose to volunteer in my school and
community to help others and to make my community ad school a better
place. Also, it allows me to work with my peers on projects to raise
money for families in need. At my local hospital, I have volunteered
since eighth grade helping with the annual 5k race. Through NHS, I
have worked on projects since sophomore year. I have spent about two
or three each month on my service projects both in and out of school.
Being a member of NHS I am responsible for working the annual blood
drive, wrapping lockers for the holiday season, and selling and
filling candy gram bags for Valentine's day. One challenge that I
have faced as a volunteer was spending my time wisely because of
other commitments that I have like playing soccer and working. Being
able to help families in need has given me the most satisfaction
because I know that by donating a little bit of my time I will be
able to change their lives and make their life better and easier. I
have learned from volunteering to have patience and to get the job
done right with high quality because it benefits me and the person on
the other end better, too.
To me, "forward looking" means that doing an activity today will also help me in in
the future. In the future, I see my activities "future looking"
because I plan to study Elementary Education which requires
communication and helping others just like volunteering. Also,
volunteering will help me get a job because employers will see I am
committed to making my community a better place. I seek to foster
other students to volunteer by showing them that volunteering can be
fun and can be done with friends at times. I think that my volunteer
activities will have made a difference because they have helped
families in need in my community and have taught me life lessons such
as being caring and to help others.