Name: Kristina Linder
From: Philadelphia, Pennsylvania
Grade: high school senior
School: East Stroudsburg University
Votes: 0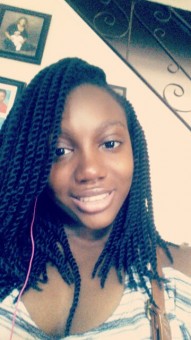 Volunteerism
through the church

My name is Kristina Linder. I am currently a sophomore at East
Stroudsburg University. I major in Psychology and minor I Criminal
Justice. I have been involved in volunteer activities for most of my
life. My connections with my church family have provided me with
various volunteer activities and experiences. When I was younger, I
participated in a group called the Junior Missionaries. Activities
that the organization is involved in includes helping out with
various activities in the church or going to other places and helping
out with their activities. Several years ago, while I was in
elementary school, I remember going to a church and picking up the
trash. I do not remember which church but, I remember how cold my
hands were as I was picking up the trash. Another project the junior
missionaries have participated in is going to a retirement home and
singing Christmas carols to those who live there. This was a while
ago. My participation in Junior Missionaries became limited when I
joined another group in the church called Teenshop. However, I
participated when I can. For the past couple of year, I have
participated in the Veteran's Day Luncheon. I volunteered as a
server with the Junior Missionaries. We would arrive early and set up
decorations for the veterans and stay for cleanup.
When I was in eighth grade, I joined a group called TeenShop. They
have multiple chapters including ones in New Jersey and Loss Angeles.
I was involved in the Mount Carmel Chapter which is named after my
church and were our meetings are held. The first community service
project I participated in was at the Gift of Life Family House. The
family house houses organ transplant patients and their families. We
cooked and served the families dinner. The second service project I
participated in is the Annual Christmas party. At the party there are
multiple activities for the children including face painting, cookie
decorating, arts and crafts, dance games and a talent show. We bring
gifts for the children and put them under the tree. Last year the
event was snowed out so I went with my mother and the Teenshop
officers to help deliver the gifts to the houses of the children.
Another Annual event is Shoes for Life. For this event, we collect
gently used shoes and hand them out to the public for free.
I have also done a couple of project outside of the church. I have
volunteered at the University of the Hospital of Pennsylvania as an
information desk assistant and participated in project Christmas
Child at my college. However, I wish to find time between my studies
to volunteer. I have been volunteering for most of my life and it
feels strange not to be involved with volunteering as frequently as I
have been. Volunteering is always great because it provides me with
the change to give someone else some happiness for a couple of
hours.