Name: allison m cyr
From: Madawaska, Maine
Grade: Junior
School: Washington County Community College
Votes: 19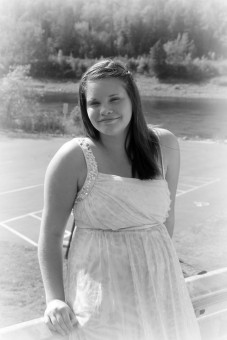 Volunteerism
Volunteerism is very important in the U.S. I have volunteered at many nursing
homes and in school activities to show that it is something everyone
needs in their life. It makes you feel good about yourself and shows
how much of a great person you can be. I have chosen these areas to
volunteer in because I thought it was a good experience to have and
to learn new things. There were many events that had to have extra
hands and I was always one of the first people to step up and help.
During the times I volunteered I believe I spent over 40 hours volunteering
for both. I learned many different responsibilities as a volunteer.
Some of those responsibilities is being able to multi task when
needed, knowing what the residents in the nursing home can and cannot
have to eat and also keeping track of everything else going on around
you. Many other responsibilities had to deal with passing out food,
sitting with the residents during dinning hours and also making sure
all the doors are locked so no one can leave unless they have a code.
The biggest challenge I have had as a volunteer is balancing my work
schedule with my volunteering one. Only because I also had school,
the days I was not working I was volunteering with school activities
or even at the nursing home. Some days it can be a challenge to get
all the work done and you really have to know what the regulations
are too. Also the most satisfaction I have had as a volunteer is
knowing that I am doing something good and it certainly helps out
with all the people who need it. It makes me feel like I am doing
something right and that these people do deserve my help.
I have learned that it is a good thing to be able to help out and it is
okay to say no sometimes but I have certainly learned to multi task
in many different ways.