Name: Nadia DeBem
From: Aurora, CO
Grade: 9
School: nadia.debem@gmail.com
Votes: 74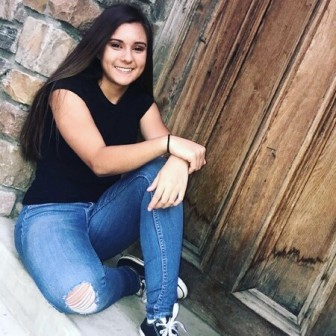 Volunteers
Make a Difference with a Lasting Impression
I have volunteered at the Children's
Hospital Denver Colorado Anschutz Medical Campus, 12-18 hours a month
with the Junior Volunteer Program since November 2016.I
chose to volunteer with the Children's hospital to familiarize
myself with the hospital environment as I seek to obtain a career in
the medical field when I am older to enhance the lives of children
struggling with medical issues. During my time at the Children's
hospital, I have had the opportunity to work with hospital staff
within multiple areas of the hospital fostering a trusting
relationship and taking on responsibility of a more seasoned teen
volunteer.There are numerous activities I have had the opportunity to be a part of
such as creative play, administration, escorting visitors and special
events, but nothing can compare to the small things such as patient
and family interaction. Due to my age, I have limited interaction
with the patients with lowered immune systems, but this is where my
dreams have become more than just dreams. I often see children who
haven't had a chance to experience life through the eyes of a child
because due to a medical condition, they were forced to grow up fast
and handle circumstances that even their parents can barely accept.
I want to be a part of something bigger than myself and I want to be a
part of giving someone a chance to live.
I have found this volunteer experience difficult, yet challenging and I
feel that I am able to incorporate this experience within my high
school and set a positive example for my peers to take an active role
in their community. I will be able to look back and see that I made
a difference as a part of the 1,500 volunteers who have contributed
over 170,600 volunteer hours, equivalent to over four million dollars
saved and a substantial increase in positive patient interaction
while allowing professionals to focus on patient care. If I were to
explain how I feel after helping a patient or their family I would
have to say I feel humble and honored and I would strongly encourage
those who haven't found time for community service in their life to
do so. We need to truly belong to our community and be a part of it,
embrace the opportunities to make things better and do for those that
can't do for themselves.