Name: Edward Lin
From: Zionsville, IN
Grade: High School Sophomore (2017-2018: Senior)
School: Zionsville Community High School
Votes: 0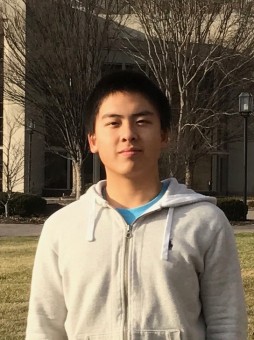 Peering down at the mold-stained stairwell, I tentatively took my first step.
I smelled the rotting wood and inched toward the bottom of the
staircase, where my goal appeared in the glow of my flashlight. I
held my breath and pressed my face into the center of a cobweb.
So, why did I choose to walk into cobwebs? I undertook this unusual,
Survivor-style challenge to conquer my fear of spiders, using my head as a wrecking
ball to demolish dozens of cobwebs in the cellar. More importantly, I
sought to develop my courage and resilience. After literally facing
my fears, spiders no longer frighten me. It felt empowering.
By vanquishing one of my fears, my experience introduced me to a
surprising discovery: embracing discomfort is oddly comforting.
Confronting my anxiety of cobwebs and spiders led me to question
whether I could challenge my more meaningful doubts. I recalled my
plan to develop a math tutoring program in my school district, which
I had endlessly postponed due to my anxieties about speaking with
administrators and students. I realized that the time to act was now.
So, I did.
The following Monday morning, I took the intimidating first step –
meeting with the five elementary-school administrators who would
approve or reject my plan. Sitting sweaty-palmed in the waiting room,
I summoned thoughts of beating the cobwebs. Whereas my unease of
social interaction had previously scared me into inaction, I began to
push those "cobwebs" aside. I needed to make my plan a reality.
By the end of the meeting, four schools, hesitant about trusting me as
an unproven leader, had rejected my proposed service. The experience
of exposing my dreams to strangers and facing rejection left me
queasy, just as I had been in the cellar, and my inner negativity
nagged at me to give up. As my dismay tempted me to surrender my
vision, the fifth and last school agreed to adopt my venture. This
one vote of confidence encouraged me to persist and recruit other
volunteer tutors.
As a volunteer tutor, I sought to inspire a passion for math in the
young students. Ultimately, the children's joyous laughs while
multiplying fractions sparked growth as more schools adopted my
program. As I recruited more tutors, our successes produced an
outpouring of confidence in everyone involved. Today, our team
strives to bring the joy of math to seven schools and over 350
students. The significance of our influence inspires me to provide an
even greater impact on those we serve.

With the goal of permanently continuing this program at our school
district, I have recruited twelve passionate students as managers.
This motivated team will ensure the efficient operation of our
program for years to come. As I continue with my vision to produce a
legacy of exceptional value for others via entrepreneurship, I will
never forget the critical lesson I learned in the cellar: when the
obstacles to success appear substantial, the cobwebs are only in my
mind.