Name: David Agbeyomi
From: Grayson, GA
Grade: 11th
School: Valdosta State University
Votes: 0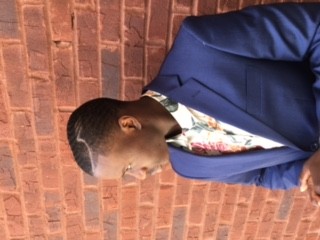 As
a member of ENACTUS at Valdosta State University in Valdosta, GA, I
have contributed as a volunteer at various sites, including homeless
shelters. The ENACTUS members and I were presented with the task to
create a greenhouse solely out of plastic and recyclables, building
an aquaponic system within it to be used as an extra food source for
a homeless shelter. From about August to December (approximately one
school semester), members spent their early Saturday mornings
devoting their time to plan, construct, and complete this task for
the benefit of the shelter.

Totaling
up to about three hours a week, we were able to successfully complete
the job by the end of the fall semester. As a volunteer, I helped
plan the materials that needed to be used for the aquaponic system. I
helped bring in those materials and construct the system. However, my
biggest challenge as a volunteer was transportation. Getting to the
site of the project was tough because I didn't have a car, so I had
to carpool with others. I didn't let that stop me though. The
biggest satisfaction I have gotten from the Greenhouse Project was
being able to meet the people in the homeless shelter through other
various projects within ENACTUS. Meeting those people stimulated my
sense of drive and purpose during the project, allowing it to mean so
much more to me to accomplish it for those people. Through my
experience at the Greenhouse Project I have learned that the change
you want to see in the world really does start with you. With my
desire to become either a professional athlete or a physical
therapist, I want to be able to give back to a community in the same
manner as I have in the Greenhouse Project, leaving a person or a
place better than when I found them/it.
Forward
looking in my definition means always progressing or always pushing
towards the next level. In the near future, my activities will be
forward looking because of my being able to present more wisdom from
experience and demonstrate more quality substance through better
communication skills and other talents in which I am yet to pick up.
Through ENACTUS, my goal is to tap into those areas of peoples'
lives where they feel lonely and remind them that they are never
alone; my dream is to inspire people around the world regardless of
my occupation and so if I were to come back in ten, twenty, or thirty
years, I would recognize without a doubt that my involvement in
ENACTUS has helped changed lives FOREVER, just by the simple fact
that ENACTUS is about a group of people who have kindled a fire of
giving in the Valdosta community. For many years I have seen, it has
been passed down from student leaders to student leaders, therefore I
know that when I get older, contributing to ENACTUS in some way is an
opportunity I would love to put back in my arsenal.