Name: Martin Jimenez-Gonzalez
From: Perris, CA
Grade: 10th grade
School: Citrus Hill High School
Votes: 0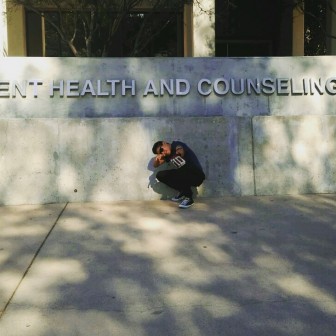 Martin
Jimenez
We the People are the Difference

            I started volunteering since my 7th grade year at Tomas Rivera Middle
School. Before officially becoming a tutor, I got taught some
techniques on asking questions to better help the students. For
example, I was told to ask questions like, "Where did you first got
stuck at?" and "Are there any more way to solving this problem?"
I got trained for about 6 weeks or more from what I recall. I chose
to tutor these students because I like helping in what I feel more
confident knowing. Meaning on what I believe I know well. For
example, I helped them out in math, science, and English which I
strongly believe I know better in. In a week I spend 5 hours
volunteering, 20 hours in a month, and 150 hours in a year. My
responsibilities were to take notes on their tutorial, help them
solve their problem, and grade their binders on Friday`s. One of the
biggest challenge is when the students get to relax with you. For
example, many of my tutorial groups will start talking while one of
their fellow classmates is in the process of his/her tutorial. Yet
the biggest satisfaction to me, is when I see that they either did
really good on a test or are able to understand their confinement and
concept. From my position I learned that not every group is the same.
You can get the most noisy or quiet but still have to know how to
properly communicate to them. I also learned that it's a huge
challenge, it can sometimes make you want to pull your hair out. One
of the biggest things I learned is to have a lot of patients. Like if
you don't have patients you are not meant for this at all. Well
honestly what I see myself in the future is tutoring in Manuel L.
Real Elementary. Right now, I'm in the process to becoming a tutor
there for the second semester of the 2017-2018 school years. I was
going to tutor since the beginning of the school year but school kind
of got in my way of doing so. Now I'm very committed to helping out
in this second semester. I see "forward looking" as future plans
and views of a specific thing. One of the things I'm seeking to
foster the world is to get the new generation to focus more in their
education.