Name: Mallery Durey
From: Zillah, WA
Grade: 11
School: Toppenish High School
Votes: 0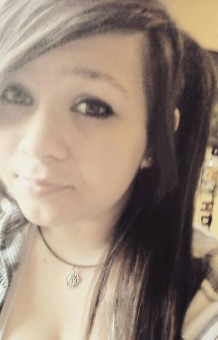 Mallery
Durey
The past four years I have given back to my community. I have contributed
over 100 community service hours and I try to be involved in as much
as I can. The biggest activity that I contributed most of my time to
would be my involvement within FFA or Future Farmers of America.
A majority of my high school years I spent being involved in FFA, a
large long lasting club at Toppenish High School. My first two years
I was a FFA member, but became more involved my junior and senior
year where I became secretary and finally president my senior year.
This club has improved my leadership skills by allowing me to run
club meetings and create a variety of events that take place in the
club. FFA has also improves communicational skills by allowing me to
speak in front of large groups and work with individuals from other
schools with different backgrounds.
My involvement in FFA has been a great experience and their are a
variety of things that occur within the club. One of the biggest
activities we are involved in is the American Red Cross Blood Drive
that happens two times a year every year. We also work together
setting up the Fair Booth at the Yakima Fair where we have won the
past two years in a row because of our communication and working hard
with the materials and equipment that is donated and creates by FFA.
FFA works by giving back to its community, setting up events like the
Ranch Party. This event honors hard working individuals in our
community. Finally near the end of the year we set up, help manage,
and take down the Junior Livestock Show every year where we work with
animals and learn new leadership skills throughout the year. Working
with FFA was an amazing experience that helped me grow and give back
to my community.