Name: Alyssa Crowe
From: Tallahassee, Florida
Grade: 10th
School: Lincoln High School
Votes: 0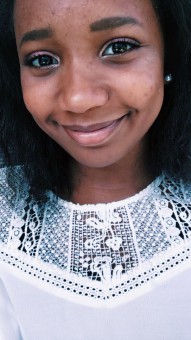 When I went to the animal shelter website junior year, I had no idea that the
experiences there would change my life. I was seeking volunteer work
that I would actually find enjoyable and I knew that the shelter
would be a good fit. From the very first day I completely fell in
love. Over the summer I would sign up for the 1st shift from 8-10 in
the morning just so that I could get a chance to spend some quality
time with the animals. There were days that I stayed later or signed
up for extra shifts because I genuinely wanted to be there.
I eagerly did the dishes, ran the washing machine because once that
was finished I was able to go to the adoption floor and help animals
find new loving homes. Even though I had to endure shifts where
animals somehow ended up running loose, or dog fights broke out,
those challenges just made the end result even more rewarding. The
most satisfying part of the whole experience was defiantly handing
someone a clipboard with the adoption papers on it. I was emotionally
invested in all of the animals and I would get extremely excited
when a friend from the shelter texted me saying a dog or cat had been
adopted.
Even though I don't necessarily want to work with animals
professionally, volunteering at the shelter taught me something that
I can apply to all aspects of my life. It was always important to me
that I volunteered in something that I was passionate about but the
animal shelter took that statement to whole different level. Seeing
first-hand how understaffed the shelter was, motivated me to spend as
much time there as I possibly could. The animal shelter showed me
that volunteer work shouldn't be a chore, and that motivation is
the key to doing anything well.

I think that the passion that I brought into the shelter is something
very forward looking. I hear my friends talk about service
opportunities as "a good way to get hours" rather than "a good
way to serve the community." People aren't volunteering because
they want to, people are volunteering because they want to look good
on college applications and resumes. I want to change the world by
showing that volunteer work can be fun! I was surrounded by my best
friends, helping animals that made me happy, all while serving the
community. I really do believe that my efforts at the animal shelter
made a lasting impact on a lot of people and animals. 20 years from
now people may not remember who helped them adopt their pet, but
they'll have all the memories with their animal, and to me, that's
what it's all about.