Name: Vanessa Maldonado
From: riverside, ca
Grade: 10
School: jurupa valley high school
Votes: 0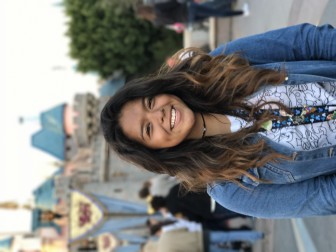 Within
my community, not only is there is a lack of volunteering, but also a
lack of awareness that goes with volunteering throughout the Jurupa
Valley Community. Because of this reason, I have participated in
events that would influence others to take action into fundraising
money. I was inspired to participate in these events because I
wanted to help fund research facilities that could prevent a family
from losing someone special. Even though I have not been a part of
this community that long, I knew that my role was to help make our
community and the social structure within it enjoyable for everyone.
Through
events such as American Cancer Society, Jags Fighting For A Cure, and
Relay for life,
I
have learned that by putting in effort to raise money, we are closer
and closer to saving other families that are in need. Not only did I
participate in events that helped fundraise for cancer patients, I
have also taken a part into helping other individuals that have other
needs. I have worked with my school to fundraise all around campus to
be able to support those who are seeking some kind of support. I have
also acted in a company called "Adopt a Family" where I helped
wrap presents for families who could not afford to give christmas
gifts. In "Adopt-a-family" , I have collected donations within my
community by joining a parade to receive many things for children. I
am currently in the process of making a school wide announcement to
donating toys for children at a children's hospital for the holidays.
From
volunteering in events that help make others satisfied, I have taken
action into furthering my volunteer experience whether it is at home
or at school. I have also learned that as a community everyone should
receive the same amount of joy and gratitude to help each other out.