Name: Olivia Weinzapfel
From: Evansville, Indiana
Grade: 10
School: Francis Joseph Reitz High School
Votes: 0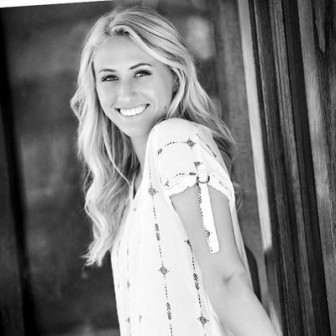 When I was in eighth grade, my mom encouraged me to apply for my high
school's student council organization. I agreed to, although not
willingly at the time. When I got to my freshman year and I started
student council, my perspective changed on volunteer work. My first
year in student council drove me to want to be in other volunteer
organizations. I joined PEERS Project and Link Leaders my sophomore
year and I've been participating in those three groups ever since.

In our student council at my high school, we are required to have at
least 15 if not more hours of volunteer work per semester, equaling
up to 30 every school year. If we don't meet those requirements, we
are taken out of the organization. There were quite a few semesters
where I went over the 15 hour requirement because I spend such a long
time at each event or on each project. The PEERS Project is a
mentoring group I have been involved in. Our group goes to the middle
schools that feed into our high school and we speak to them about the
importance of straying from risky behaviors and unhealthy
relationships. We spend hours and weeks preparing our speeches to
make sure our words have the most positive influence on them
possible. In Link Leaders, I get to take a day in the summer to go to
my school for our freshman orientation and help introduce them to
some administrators and show them around the building. Everyone
involved in Link Leaders comes to the school two consecutive days
prior to the orientation for training, so that we can prepare and
give our incoming freshmen the best tour and introduction we can. I
spent a lot of time volunteering in my overall high school career and
I enjoyed every minute of it. My responsibilities in student council
are simple; make sure I am keeping up with the number of hours I am
supposed to maintain, and make sure that no matter what volunteer
work I'm doing, I'm fulfilling my task to the best of my personal
ability. In my mentoring groups, my responsibilities are a little
more heavy-weighted. I have to maintain the attention of those I am
speaking to and make sure I am giving them accurate information they
will hold onto. As a volunteer, those responsibilities have been my
biggest challenges. Making sure what I do is having a positive effect
is simple in words, however, carrying it out is a lot easier said
than done.
Volunteering, knowing that I am doing good without getting something
in return is what gives me such a satisfying feeling. When I
volunteer and when I can visibly see the impact I'm making, it's
a special feeling that lets me know I'm making a difference.
Through this, I've learned the value of giving and not expecting
anything in return. I've learned how to do things for the common
good; I've gained a new perspective on what it means to make a
difference.