Name: Justin Dang
From: San Francisco, California
Grade: 11
School: Lowell High School
Votes: 0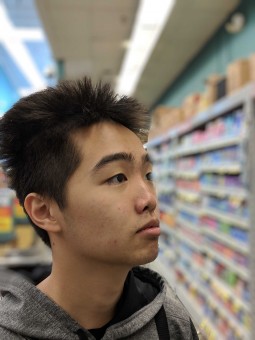 Growing up, I was always a shy kid. I was sheltered off from the rest of the
world because my parents were too afraid to let me venture off on my
own. I never talked to anyone except the people I was most
comfortable and familiar with. I never took risks and I never spoke
to anyone in class. This caused me to not have friends in middle
school, which may be a big reason why my self-confidence was so low.
When I started high school, I met people that were able to help and
shape me to become the person I am today. My confidence in myself has
risen to the point where I feel like I am on top of the world. Even
though I had a lot of self confidence in myself, I was unmotivated to
get involved and volunteer in my community.
At first, I thought that it was foolish to even volunteer my own time
because I wasn't getting paid for it. Although my mind was very
stubborn, my friends and family convinced me to volunteer at the
local food bank. The task was not fun at all, but the people that I
met made the job more enjoyable. After volunteering there for one
day, I felt better about myself and I wanted to volunteer more in the
future. This desire to volunteer led me to join the Interact club at
school. This club has opened up a lot of opportunities for me. I
started volunteering at marathons where I gave the runners passing by
cups of water. I also volunteered for the Friends of the Urban
Forest, where I planted trees for neighborhoods around San Francisco.
After being in this club for a year, I started to realize that it was
a great decision. I was able to meet new people and make close
connections with them. Volunteering has also changed my personality
for the better. Before volunteering, I was a very negative person. I
never enjoyed tasks involving physical labor, but volunteering
changed that. The constant acts of kindness made me become a more
positive, humble and giving person. I am nicer to my friends and
family, and I do kind things for others without being forced to.
Volunteering hasn't just changed me as a person, it has also taught
me many valuable lessons. My selfless acts of kindness have taught me
that the little things that I do for others can have a major impact.
I also learned that working hard isn't about the money, it is the
feeling of satisfaction that you get after helping someone. The
feeling that I receive every time I volunteer is indescribable and
precious. If I worked for the money then there wouldn't be the same
feeling of satisfaction. I am glad that I began volunteering my time
to help others, and hope that I can use these experiences to continue
to give back to my community and make a difference.