Name: Rachelle Saint Louis
From: Lake Worth, FL
Grade: 12
School: Lake Worth High School
Votes: 0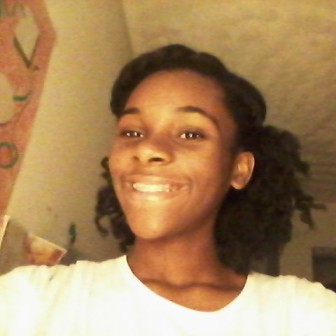 I
have always found the greatest joy in helping others. Whenever I
volunteer, I feel like I'm making a real impact. One of my favorite
places to volunteer is with Gold Coast Down Syndrome Organization.
I've been going there for three years now, and never does it fail to
fill my heart with that same joy.
As a volunteer, I meet once
a month at the learning center and help children with Down syndrome
complete their lessons one-on-one. The organization hosts a yearly
Buddy Walk, which I also participate in with the carnival games that
the children play. The Organization spreads awareness and advocates
for children with Down syndrome and their families while educating
parents on the care of their child. I was inspired to participate in
this program through my school's Early Childhood Education Academy
and other students who played an active role as Gold Coast
volunteers.
At Gold Coast, I work in helping elementary
school children who have Down syndrome read, write, and perform
activities that improve fine and gross motor skills. It is the most
meaningful volunteer activity I have taken part in for my entire high
school career. Seeing how the students have grown and changed over
the past three years and watching how they recognize me from the
previous month warms my heart. The children are truly amazing. The
experience has taught me to never put a disability before a person. I
have learned to focus on empathy over sympathy.