Name: Emma Lipkowski
From: Cuyahoga Heights, Ohio
Grade: Senior in 2017-18
School: Cuyahoga Heights High School
Votes: 0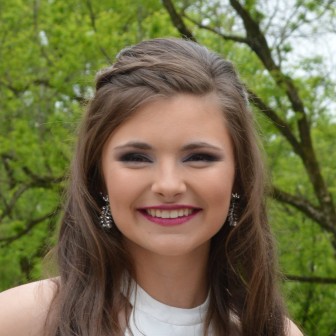 I volunteer my
time at my church as youth leader in the children's ministry. I
chose to put my time and efforts towards this work because I feel
kids deserve to have leaders dedicated toward helping them grow and
learn.
I started
volunteering at Cuyahoga Valley Church on September 18, 2016 and have
done so every Sunday since. In total, my volunteer time has consisted
of 73.5 hours each year, 49 weeks a year, and an overall total of 15
months this December. My duties as a youth leader involve attending
the middle school ministry sessions every Sunday and guiding group
discussion after the main sermon. These discussions include having my
group think deeply about the sermon's message, answering questions,
and being an admirable role model.
My biggest
challenge as a volunteer has been dealing with girls who have
behavioral issues. There have been numerous occasions where I've
had to take girls aside and speak with them about their behavior.
This is a challenge for me because when having to talk with any child
about their behavior, I don't want to come across as harsh, but I
also want to make sure they know I am serious and they should change
their act and correct their behavior.
With that said,
I've felt large amounts of satisfaction from helping lead my group
towards being obedient to Christ. Knowing that I am helping the
leaders of tomorrow grow in their love of the Lord is a pleasure I
receive from volunteering. When I volunteer, it makes me feel I am
truly making a difference in the lives of these kids. From my
volunteer position, I've learned how much of an impact I can make
on kids who look up to me. I've realized I have eyes watching how I
react to all situations and it has emphasized my awareness of how I'm
carrying myself and acting in all settings.
I've always
enjoyed spending time around kids and giving them encouragement
because of my memories of how adults had influenced me when I was
their age. However, my career interest involves science and
engineering to improve the lives of people which could be said to
involve these kids later in their lives.

I see my role
with these kids as future looking, with emphasis on impending
circumstances, because of how impactful one good role model can be as
a child grows. Not everyone gets a chance to mentor youth the way I
do and it's my job to be a light for them. A chance, I hope, to
foster through my volunteering is by being a spiritual guide to the
kids and a trusted mentor they can talk to about life, based off a
relationship of trust. In years to come, I believe I will be able to
talk to the girls in my group and hear about the opportunities
they've had to follow the Lord as well as what's happening in
their lives due to the relationship I've built with them earlier.