Name: Hailey Miller
From: Spring, Texas
Grade: 10
School: Klein High School
Votes: 0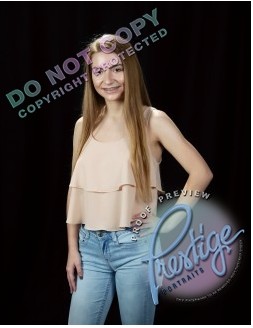 Why Volunteer?
Volunteering is an important aspect of life. It not only teaches the volunteer but
it teaches the community as well. By volunteering, you are helping
the environment and the community by showing them that people are
willing to help no matter what the situation is. The person
volunteering is learning to do things out of the act of kindness for
others.
I've volunteered for about two years now. I volunteer at my church in the
child care on Sunday mornings. I just play with the kids and make
sure they are happy and doing their best at church. There are always
little activities such as going to the playground or having a snack
along with a story and craft time. I've also volunteered at the
Houston Food Bank. I thought that was a good experience because there
are so many people who don't have the money to afford food and
that's where the Houston Food Bank comes in. They try to help the
ones who can no longer provide food for their families and the
volunteers package the food. We have to make sure that all the food
is packaged correctly as well as not expired and make sure all the
food is clean. Then, we have to package all the food in a box with
the correct categories.
A lot of people lose their homes in natural disasters such as floods,
hurricanes, tornadoes, ect. There has been a lot of hurricanes this
year and one of them hit Houston. I helped volunteer with that as
well. As much as I wanted to mud out a house, I didn't. But I did
deliver supplies and food to the workers and families who were. I
would gather up supplies such as gloves, masks. trashbags, ect.
Someone would come up and collect all the materials they needed and
we would take a drive to the house and we would deliver. Also
donating. Donating all the supplies helped a lot. I've donated my
whole life but as I've gotten older, I realized that it's such an
amazing thing to do for helping people in any situation.
Just seeing how you can do one little thing to make someone happy is just
amazing to me. It is always better to make another person smile by
your good doing. And I absolutely love that. It doesn't take much
to volunteer; just a heart.