Name: Zano Rana
From: Parker , Colorado
Grade: Senior
School: Legend High School
Votes: 0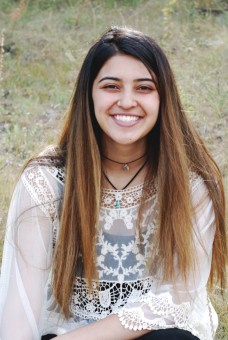 Zano
Rana
25
December 2017
Winters
in Colorado
My
most significant achievement I have accomplished in the past year was
helping homeless people during the winter. Winters are frigid in
Colorado, and a lot of times homeless people are left with no layer
of clothing to help protect them against the harsh winters. I was
able to team up with Parker Task Force and was ready to go around
collecting donations to make little winter bags to hand out to
homeless people. Each pack contained essential items such as gloves,
hats, and a blanket. We can make over 500 of these winter bags to
hand out to the homeless people that roam Denver. Every year, I try
to do a community-based project that benefits the people in our
community, but this winter project was by far the most significant
project I have accomplished. Seeing the people's faces as I handed
out the winter bags was just breathtaking it made me realize how
fortunate I am as well as how much little bags can have such a more
significant impact than I had anticipated. The most prominent
challenge as a volunteer is to know the community so that you can act
upon what the city is in need for. The biggest problem for me has
always been knowing if I did everything I could have done, the way I
tend to deal with that is merely use every drop of resource that I
can so that when I look back, I can say that I did everything in my
power. The most prominent take away from volunteer work was learning
about the people in the community and how to help them.
Moving
forward, I want to do more and more projects like the winter bags
because not only do I feel good about myself in the process but the
impact it makes on the community outweighs everything else. I want to
make it my goal to do at least one big project every year if not
more. By doing these projects, I hope to get people in a community to
be more united. What I mean by that is I want a society where
everyone can come together and take time out there day and help those
who need to improve. Nowadays people just donate money and call it
helping although it is helping it's not showing the people in the
community you care enough to spend time and improve the volunteers. I
do feel like in next couple of years every project that I do with the
city will have an impact because even the littlest thing can have the
most significant impact. For example, this one time I was handing out
food to homeless people off of Colfax and some old guy came up to me
and asked me if I could talk with him. I sat down and had a
conversation with the man and at the end, he told me "it's not
what you do that makes an impact-its how you do it." Sitting
down and having a conversation with a homeless man seems to like it
won't have much of impact but for this man, it affected him. He told
me how the last time he had talked to someone was over three days so
be aware of how you do things. Even the littlest things can change
someone's day, so I have confidence that each community project that
is done will too.