Name: Destinee Dezaray Malone
From: Anderson, Indiana
Grade: 10th
School: Anderson High School
Votes: 0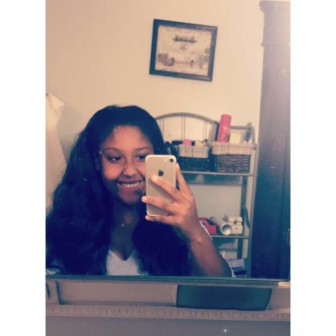 With Any Age, Anything Can Happen
Most people don't have much of a good spirit of volunteerism, but for me
it is different. Volunteerism to me is something so important to take
part in, even if it is something small. The area that I am most
involved in with volunteering is youth programs. I have participated
in some other community service volunteering projects, like
homelessness and even suicide prevention! Youth programs are what I
am most involved in and I chose to be in this type of volunteering
because I love to hangout and help with kids.
I am in Interact, which is a community service and leadership program
sponsored by Rotary. In Interact we usually help with kids in women
shelters, or with food and clothing for kids as well. In Interact we
volunteer around 2 hours a week. I am also a part of Cotillion which
is an African American program that includes community service and
scholarship opportunities. In Cotillion I volunteer to help kids with
an after school program 2 hours a week, sometimes more. On an average
I volunteer about 4 hours a week
           When volunteering for kids there are many responsibilities. We have to
make sure we keep the kids safe, because they are able to get out of
sight easily and can get hurt easily as well. With helping them with
education, you must make sure they are actually retaining the
knowledge so that they can obtain the knowledge you are giving them.
           My biggest challenge within volunteering for kids has been seeing the
kids in a terrible state or not being able to understand something
with their homework or their book. With seeing kids in a terrible
situation it is a challenge for me, because I feel so sad for me and
I just wish I could do more for them. With kids not understanding
school work this is very challenging as well, because I want them to
be able to understand, but sometimes they just can't understand and
that saddens me.
Although there has been some challenges with volunteering for children, there
has been some great satisfaction. I feel a great sense of
satisfaction when I see a smile on a kids face even when they may not
being in the best place in the moment. I also get a great feeling of
satisfaction when kids understand something or get something right on
an assignment, it warms my heart.
I have learned many things with volunteering for these kids. From
learning how to make them smile to learning how to make them feel
accomplished, but there is one major thing I have learned about these
kids that I have been volunteering with. The one greatest thing I
have learned is that I am actually making a difference in these kids'
lives. It may seem minor to just tutor, or just play games with these
kids, but it is much more than that. These kids feel happier and more
accomplished then they did the day before and that is something that
makes me feel so great!
I have never thought of working with kids in my career goal. Working
with kids for a career would be so great, but it is not something I
think I am looking forward to aspiring. Although working with these
kids is not the career I plan to pursue, volunteering with these kids
is definitely forward looking option towards the future with my
career. To be "forward looking" means contributing to aspects in
your life that are going to help towards your future. Even though, I
will not be working with kids in the future, volunteering and
interacting with them is helping with the "forward looking"
aspects of my life that will help me in the future.
One change I wish to see in the world and in the future would be for
these kids to have a voice. Some of the kids I work with are so smart
in determined and I just want them to be able to tell and show the
world all the great things they have shown and told me. I want kids
to be able to speak their minds and try to make a diffeerence in this
world and not be judge by their age.
If I was to return back to Anderson Indiana, which is where I am from,
in about ten, twenty, or even thirty years, I would hope my volunteer
involvement would have made a difference. I am not positive it would
only because I know these kids are still young and they may or may
not all go the same directions. The kids that do go the right
direction I will feel very proud because that would mean that I
really did make a difference in their lives.