Name: William North
From: Weston, Florida
Grade: 10th
School: Cypress Bay High School
Votes: 0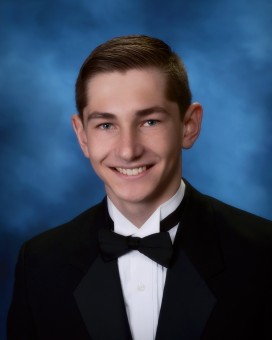 I
have always been intrigued by how the field of biology illuminates
the inner workings of the natural world. My vibrant curiosity for the
world around me has only grown as my understanding of biology has
developed.
For
this reason, I decided during sophomore year to volunteer at
Cleveland Clinic Hospital. Each summer for the past two years I have
volunteered at Cleveland Clinic in the in-house pharmacy, where I
prepare medication for the dispensary, put together emergency carts,
and make deliveries around the hospital to the ICU, SICU, and MICU.
My
greatest challenge as a volunteer is coming to terms with the
realities of the hospital. As I make my rounds delivering medication,
the sights and sounds of the hospital can be very intimidating, from
live surgeries to beeping heart monitors. Although most of these
sights and sounds became routine for me, there is one instance that
still resonates with me today. I was only two weeks into my first
summer volunteering when I was tasked with delivering IV bags to the
ICU. I didn't think anything of it; I had done this many times
before and IV bags are a very common delivery. However, when I got to
the room to make the delivery, the patient was not there. When I
asked the nurse where I should leave the IV bags, she informed me
that the patient had passed away and I was to return the medication
to the pharmacy. I understood when I signed up to work in a hospital
that death would be inevitable, but until that moment the reality of
it had never hit me. This was the greatest, yet unavoidable,
challenge I had as a volunteer.
The
most satisfaction I have as a volunteer is interacting with patients
and their families. Most patients feel melancholy about being
confined to a hospital room, and I am grateful to have the
opportunity to talk with them, doing my best to comfort them and
brighten their day. Through witnessing the wide range of emotions
that are evident in the hospital, I have learned that life is fragile
and should be cherished every day.
For
me, "forward looking" refers to an activity that looks to create
a better tomorrow, today. I believe that I was part of a "forward
looking" activity because hospitals are where the innovation of
medicine meets reality. While my volunteer work may not have changed
the world, I know that I have helped many people receive the
treatments and support they need. When I look back on my work, I will
know I made a difference in the lives of those I helped and
comforted, and I hope they will pay that forward to others in need.
The
field of medicine is advancing at a rapid pace, from mapping of the
human genome to the creation of an artificial pancreas. Medical care
today is influencing the lives of billions, and I hope to one day be
an essential, deeply committed element in that work.