Name: Hunter E O'Krongley
From: San Antonio, Texas
Grade: Sopohmore
School: Antonian college preparatory High School
Votes: 4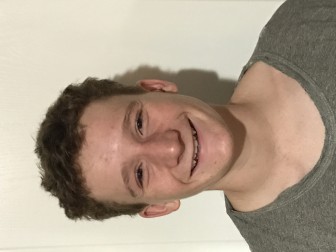 Hunter O'Krongley
10/23/17


Youth Forward Scholarship Essay
All my life, I have gone to private schools, specifically Catholic
schools. I am currently a Junior, so I have been in these schools for
a long time now, almost 13 years. My schools have always required
that you have a certain number of service hours per year, which
actually counts as a test grade for a class. The school usually
required 20 hours per year, but that didn't satisfy me. When I
would do these service hours, I would want to do more and more of
them, to help more people and impact my community even more. When I
was in the 5th grade my mom and I went to a 5k charity run that her work was
participating in. I ran in it and did well. On my way home, I was
thinking of ways that I could do something similar but add my own
twist to it.
It was about a 30-minute drive home and in that time, I came up with my
own 5k run/walk to benefit my community and better it. The run
benefited the homeless animals and homeless people in my community. I
realized that I was blessed to not wake up worrying and wondering if
I was going to eat that day or not. I would say, "I'm starving!"
And my mom would counter, "You don't know what starving is; you
might be hungry, but you are not staring!"
I know that these animals and people had to worry about that and I felt
bad, so I did something about it. We mapped out 5K in our
neighborhood, posted flyers and emailed them to the neighborhood.
The "admission" was food, for animals or humans! We raised over
350 pounds of animal food for a local no-kill animal shelter. We also
raised over 150 pounds of food that was donated to the St. Vincent de
Paul Society at my church. This Society is a food pantry for homeless
or low-income families, who can come to our church to get food for
the day, free of charge. The 150 pounds raised really went a long way
to fill up the pantry and feed the families.
Shortly afterwards, I coordinated a similar charity run at my school and food
donations were the admission. The school was so supportive that they
decided to add extra incentives, which included a free-dress pass,
which is really exciting when you wear a uniform every day. Even if
the kids in my school didn't participate in the run, their families
donated food.
What I learned from these events was that all you have to do is start
something good. That is what is so great about service hours: what you are doing to
help others spreads like wildfire to other people who also want to
help, and before you know it, dozens of people are all contributing
to the same bigger, better cause!