Name: Victoria Francois
From: Plainsboro, New Jersey
Grade: 12
School: West Windsor-Plainsboro High School North
Votes: 0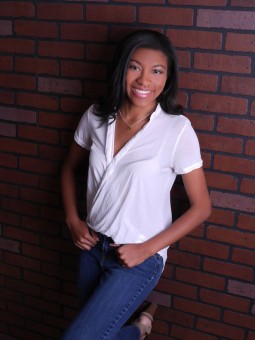 Everyone has a
light inside them, but sometimes they just need help letting it
shine. Over the years, I found that I love being the one who gives
others the opportunity to embrace their full potential. I have
volunteered at numerous nonprofit organizations, food pantries,
animal shelters and nursing homes. Yet volunteering in a summer camp
that aspires to help low-income and homeless youth is one of my
proudest accomplishments. Camp Mercer, located outside of New
Jersey's capitol, is affiliated with the nonprofit organization
Homefront—which I volunteered with in the past for Girl Scouts
projects. However, I knew that I wanted to increase my involvement
after hosting a body image session for a few children at the
facility. So, throughout the past summer, I came to the camp three
times a week and performed duties like setting
up and cleaning up breakfast, lunch, and snacks for the children,
leading different games like Sharks and Minnows during free time, and
helping with the morning academics portion of the camp. Overall, I
acquired 192 incredible hours of learning experiences.
There were
plenty of difficulties with volunteering in a summer camp. Working
with children can be a true test of patience, but spending time with
them can be equally as rewarding. They were creative, energetic,
passionate and hilarious. But of course, there were times when they
did not want to listen to instructions, or they would fight with each
other. Constantly providing discipline was initially a daunting task,
but establishing a structured environment was what they ultimately
needed. The positives outweighed the negatives though, and the most
satisfying aspect of being around those amazing kids was forming
relationships with them and seeing their personalities radiate. The
lessons that came with this summer adventure are endless. I learned
that children will try to manipulate you to get what they want,
children pick up on everything that you do, and it is important to
always have a backup plan. Apart from the lessons I learned from the
campers, I additionally understood the importance of being
consistent, dependable and levelheaded in times of stress.

Looking towards the future, I believe that being involved in Camp
Mercer will help these children develop their own sense of self. They
will have a safe place to look back to for support into pursing a
higher education and success later in their lives. Traveling around
the world and improving health situations for a variety of
communities is what I envision for my own future. Poverty has always
been a subject of interest to me, and health care, or a lack thereof,
is one of its contributing factors. Educating communities about
health-related matters, influencing policies to prevent the spread of
diseases, and researching methods to identify trends in illnesses are
all tasks that come with a public health career. Through this
prospective profession, I would have the ability to positively
influence poverty rates in the country and help others shine.