Name: Waris Anderson
From: Tucson, Arizona
Grade: 10
School: Tucson High Magnet School
Votes: 0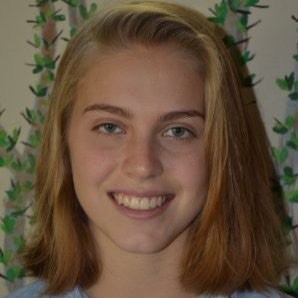 Waris
Anderson
December
28, 2017
Youth
Leadership Development and Cross Cultural Understanding
I
volunteer in youth leadership development and cross-cultural
understanding with an organization called Amigos de las Americas. In
2016, I was a participant, traveling to the Dominican Republic for
two months to live in a small, rural community. I facilitated a
project focused on improving local air quality, and ran camps
teaching children about the environment. Since my summer abroad, I
have volunteered about 2.5 hours per week as a trainer for future
participants. We teach valuable leadership skills, do team building
exercises, practice speaking Spanish, and promote cultural
sensitivity and cross cultural understanding. I work on recruitment
and organize and run meetings in conjunction with other trainers. The
objective is to develop strong, young global leaders who will be
willing and able to initiate positive change in the world.
My
biggest challenge as a volunteer has been learning how to keep a room
of approximately thirty people engaged and interested in a single
topic. While all of the participants are excited and enthusiastic
about volunteering in Latin America, they can have difficulty staying
on topic during meetings after a full school day. But this has taught
me many valuable skills about what people need in order to learn
best. I have also learned to have patience and compassion when
working with a large group of people.
This
work is challenging and extremely rewarding. I grew a lot as a person
while in the Dominican Republic. I learned about cultural
differences, how to communicate in another language, how to be a
leader, how to make friends, confidence, and the rewards of hard
work. I matured as I trained in these skills, but I came back with a
whole new perspective on the world after applying them overseas. How
I changed and what I learned is what made me want to volunteer as a
trainer.
The
most rewarding aspect of training is seeing the growth of the current
participants. They really come into their own and begin taking on
responsibility. It is inspiring because I know these are the people
who will become leaders in their communities, creating change in the
world and improving cross-cultural understanding. I know all of them
will be doing amazing things in ten, twenty, thirty years. They might
be using their skills I helped teach them in politics, perhaps as a
diplomat, or as the secretary of state. They might be working in
developing countries to create community-based programs as all AMIGOS
participants do during their summers in high school. They might even
be training future participants to be global leaders. I am very
optimistic about what these people will do for the world because of
their experiences with AMIGOS.
As
for myself, I will take the skills I learned and apply them to a
career in healthcare. I want to work as an OB/GYN in developing
countries. My main goal is to make communities more self sufficient,
especially in birth and women's
health, in order to reduce maternal mortality rates.