Name: Elizabeth Schuetz
From: Shakopee, MN
Grade: 10
School: ebethschuetz@gmail.com
Votes: 0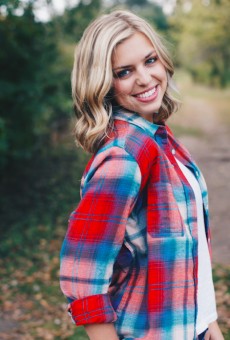 Elizabeth Schuetz
I
have volunteered as a Youth Teaching Youth teacher. This program is
through 4-H and I chose to do it because it was such a great
opportunity to help young students understand the consequences of
drugs and alcohol. Each semester there are different three week
sessions for different elementary schools. I volunteered here for
10th and 11th grade year. Each time I went, I
stayed for about an hour to an hour and a half to teach a fourth
grade class. We used hands on learning and it was really fun to hear
the student's questions. One of the biggest challenges was the way
the students assumed I was an adult who knew everything. Sometimes
they would ask me questions and I wasn't able to give them a
specific answer. I would have to say the most satisfying thing is
seeing the youth look up to me and trust in me to teach them. It was
also satisfying to know they were actually learning what I was
teaching them.
I
have known since I was young that being a teacher is my calling in
life. My teachers in elementary school helped me to have fun and love
going to school. This experience has also been a great way to get a
feel for what being an elementary teacher is like. I was able to
learn patience and public speaking skills. As a teacher I need to be
willing to face challenges and work with many different types of
people and this experience has definitely helped me learn. I think
something I seek to foster in the world through my volunteer
activities is a way to help other kids love learning. It felt so good
to give back to the community by spending time with youth. If I came
back in ten, twenty, or even thirty years, I believe my volunteer
activities would have made a difference. I hope to have influence
young students to avoid the use of drugs and alcohol in their life or
even helped them talk their parents out of doing it. Even if I made a
difference in one students life, at least I helped. Volunteering is
such an important part of life because you are able to give back to
your community.