Name: Sadie P Wenzel
From: Powell, Wyoming
Grade: Senior- 12th
School: Powell High School
Votes: 0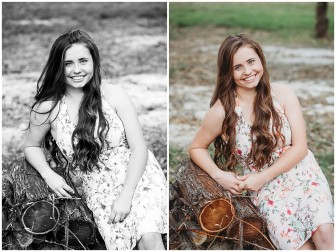 A Home of Beasts

      I am a passionate lover of animals. The type that can't stand to
accidentally step on my dogs paw or even feels bad for killing
spiders that I find in my house. Because of this I took the
initiative during my freshman year of high school to volunteer with
the community zoo. The Sierra Safari zoo in Reno, NV is the home to
over 400 animals that are in need of constant care and companionship.
These animals are the reason that I decided to volunteer my time.
Every time that I visited I couldn't help but want to be able to do
more for them, volunteering my time with the zoo is how I decided to
put in the work needed.
There was always so much to do at the zoo. Really it was a never ending job
and that was exciting if not a bit exhausting. There were times when
I would stay for up to 6 hours in just one day. My day usually
consisted of two parts on the Sundays that I spent volunteering my
help and time for the zoo. When I came in early in the morning my
responsibilities were simple really, cleaning feeding and watering. I
would have different sections of the zoo that I regularly did. I
started with the Capybara, large guinea pig looking rodents. Though
nocturnal they would come out and wonder as I brought in the morning
feed and water. From there I ventured to the fast and loving Muntjac
deer. Wildly fast it was always a challenge to keep them confined to
their areas of living. I would go on and on, from one beautiful
animal to the next, showing them love and providing them with the
clean habitats and great feast they needed every morning. In the
afternoon it was time for the big animals. The ones with short
tempers and predatory instincts. The camels though not carnivorous
were always an adventure to take care of. Having a need for
dominance, would at times so you always had to take care as you fed
them and cleaned out their enclosure. Going from habitat to habitat,
it was a never ending cycle of feeding and cleaning that I loved.
It was hard, in the beginning. To learn all if the new animals that I
had only ever seen behind glass or from a distance. It was extremely
taxying, mucking areas and lifting heavy objects. After time I got
into a routine, where my body was becoming used to the exertion.
Through this I learned to take my time and to make sure each and
every animal is cared for. Through the zoo I saw people come and go,
I saw those that didn't care about the animals, but I also saw
people that had a deep passion for what we were doing. I think that
is what inspired me the most while I was there.