Name: Chloe Wang
From: Milpitas, CA
Grade: cw90909@student.musd.org
School: cw90909@student.musd.org
Votes: 0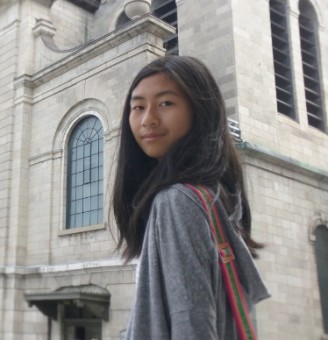 Chloe
Wang
1
December 2018
Changing
Futures
I've
volunteered in many different fields before, as an active member of
InterAct and Key Club, but personally, I believe that the area I've
made the biggest impact on is in youth business programs. One of the
bigger events I've volunteered at was a youth business camp, run by
Youth International Business Initiative (YIBI). There, I met many
young students that were stepping out of their comfort zones to dip
their toes in the business world, and I found a lot of joy in feeding
their growing passions for business and entrepreneurship. That week I
spent roughly 60 hours at the business camp helping groups create and
pitch mock start-ups. At first, it was difficult for me to overcome
my fears of public speaking, despite having done it so many times.
However, since I was expected to speak to the whole class over and
over throughout the week, I became more and more comfortable with it.
I believe that I truly grew with the students.
The
best part about working with the kids and watching them develop
skills that they would likely use in their futures came at the end of
the program – after the week-long program of classes, guest speakers,
and workshops, each group presented their final start-ups to a panel
of judges. I had felt so unbelievably proud of these once-strangers,
who had become younger siblings to me. It thrilled me to see the
progress they had made in just one week, from complete amateurs to
students with a solid foundation in entrepreneurship concepts. I felt
like, by taking part in programs like this one, I had truly
significantly changed many lives for the better. I believe doing
something like this is "forward-looking" because it creates
long-term effects on the future generation, and likely inspires them
to pursue a passion they may have discovered. I hope to have
motivated the students to take chances and try new experiences
because, in that week, they discovered that they were capable of so
much more than they imagined. In that week, I aimed to show the young
students that anyone
can do well in the business world, as long as they work at it. I
wanted them to see that the girls could do just as well and even
better than the boys, and the younger ones could do just as well or
better than the older ones – age, gender, race, social standings,
wealth, etc. didn't matter. What did matter was how much effort
they put in and how hard they tried.
When
I come back to any of the business programs I've volunteered at,
decades in the future, I hope to see one of the students I helped
teach running the program. To know I helped make such a significant
difference in their lives and inspired them to give back to their
community, in the same way I did, would be incredible.