Name: Gwaza Nastin Mfena
From: Dasmarinas, Cavite
Grade: Third Year College Student.
School: Philippine Christian University.
Votes: 90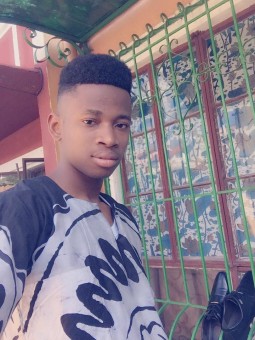 HOMELESSNESS
BOKO
HARAM(TERRORISTS) INSURGENCE IN NIGERIA
The
Boko Haram insurgency began in 2009, when the jihadist rebel group
Boko Haram started an armed rebellion against the government of
Nigeria. The violence escalated dramatically in 2014, with 10,849
deaths and so many citizens internally displaced. Camps were created
for the Internally Displaced Persons (IDPs) where the survivals of
the attacks in remote areas camped. I was out of high school at that
time and I chose to become a member of a Non Governmental
Organization (NGO) called Fix Now and Inspire the People Initiative
because volunteering is the ultimate exercise in democracy. You vote
in elections once or at most twice a year, but when you volunteer,
you vote every day about the kind of community you want to live in.
As
a volunteer group, we were a voice for the voiceless, help to the
needy and hope for the hopeless. We visited as many IDP camps as we
could, providing books, educational and relief materials for
vulnerable parents and children, helping them build high self esteem
and national values despite their situations. Through this campaign,
we were working with other volunteer groups to build more quality
homes and establish schools in Internally Displaced Persons camps,
promoting child education and providing books, writing materials,
food stuffs and other basic necessities to improve their state of
well being.
Volunteers
do not necessarily have the time, they just have the heart. And that
was my biggest challenge. Merging my volunteer work and college
preparation became difficult for me but of course I knew that these
people needed me and at the end of the day, it gave me a reason to
smile. I turned and looked around and I found people who needed me
and I was glad I could help in a way. Even if it was a little thing,
I did something for which there was no pay but the privilege of doing
it. To identify and reach out to orphans and vulnerable people gave
me a sense of satisfaction, I felt like it was my reason for being.
It also gave me an opportunity to learn a few things. I learned how
to stand for those in need and to care for the vulnerable. You make a
living by what you get. You make a life by what you give.

There
has been a status quo but we as the generation of innovation ought to
change that narrative and create outstanding value through people and
for people. When Value creators emerge, they transform ideas and
people. The question is where are the value creators when every one
seeks to create wealth without necessarily creating value. This has
being my target moving forward. I envision a great nation free of
corruption, unemployment, poverty, illiteracy and violence. At the
end of the day, I am able to look back and smile and say to myself, I
found my place and overfilled it. I impacted lives. There is no
better breakthrough than this.