Name: Aziza Williams
From: Upper Marlboro, MD - Maryland
Grade: college senior
School: Morgan State University
Votes: 0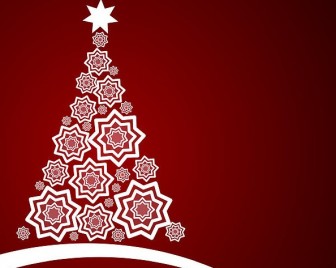 Aziza Williams
PSYCH 268
Dr. Natasha Otto
12 October 2017
Project
One
Claudette Giles, a
retired school teacher, was born on August 27, 1944. She is an
African-American and is currently 73 years old. She was born in
Enfield North Carolina to Lucretia and Soloman Williams. She grew up
in a little country house with six brothers and 1 sister. She went in
life carrying with her values to her family, god, and education. I
conducted an over the phone interview with her in order to get a
sense of how her life has transitioned.
1.
How would you describe your physical health?
A: It has declined
over the years but that normal. I have arthritis in my knees and have
a collapsed ankle. Last spring I underwent a total knee replacement
survey and will soon need another. But other than being a little over
weight, i feel fine!
2: What are some
things you participate in when you have leisure time.
A: I go to church
every sunday, I am a deaconess, and apart of bible study. I love
going to costco, love to travel, and love babysitting my grandkids. I
am a member of a book club as well as a pinochle club.
3. What has changed
within the world since you were a young adult?
A: Technology! It
runs the world. When I was teaching everything was done by hand, all
we had was paper, pencil, and chalk for the chalkboards. Today's
violence seems this worst it has ever been. Watching the news it is
just a surprise everyday. Also interracial relationships are more
prevalent than ever but the race relations are returning. The race
issue seems as bad as it was in the 60's.
4: What has stayed
the same?
A: My family
relationship, I've always pt them first. Though most of my siblings
have past away i am so full of family with nieces, nephews, daughter,
and grandkids.
5: How do you feel
about aging?
A: I have no problem
with it. I have lived a good life enjoying family, I have good values
and just have enjoyed it all.
6: Has your
character changed over the years?
A: Not really only
thing is trying to keep up with the time. I took some computer
classes to do so.
7:Anything you would
like to add?
A: I feel prepared
for the later years. I know my family will look out for me and visit.
I pray everyday for good health and strength and it's what keeps me
going.
At the completion of
this interview I was able that aging hits people harder and is
different for everyone. Compared to my own grandmother, Mrs. Giles is
more active and is about 5 years older than she is. Mrs. Giles in
regards to the psychosocial model of personality, she can relate to
the ego integrity vs despair stage. She believes she has lived life
successfully. She shows characteristics of the generativity stage as
well. With her being a retired teacher, her teacher instincts
automatically emerge when she is babysitting her grandkids
everyday.Ms. Giles is extremely blessed, most people her age are not
able to accomplish what she currently can.Most do not even get to
experience life long enough to make it to her age.