Name: Jacob Clarke
From: Everett, WA
Votes: 0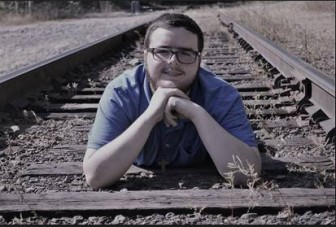 Volunteerism
is an important part of today's society. Without volunteerism, there
wouldn't be the resources there are for others nor the kindness
that everyone feels when we volunteer. I choose to volunteer to give
opportunities for others to get help and do well in whatever they are
struggling in. This could be anywhere from academics to everyday
life. Some volunteer I have done is VBS (Vacation Bible School),
Tutoring, Bass Playing, and other miscellaneous things.
VBS
is one of my favorite ways to volunteer. It allows kids from
preschool to 6th grade
to come together at a church and be able to play games, have fun, and
learn about Jesus. I grew up going to VBS and volunteered in
7th grade
because I loved it. I originally help get a group of kids from
activity to activity in my first few years of doing it. It was fun to
get to know each kid well, and there was usually one who ended up
really liking you, one whom got attach to you. It was such a great
experience. In more recent years, I have helped run games. We spent
time coming up with games, setting them up, playing them with the
kids, and putting them away. It was a lot of work, but also a lot of
fun. I have so many memories at VBS, and I plan to create so many
more.
During
my junior year I also helped a 5th grader
at Odyssey Elementary by tutoring him in English. It was difficult at
times because it was after school a lot and it made it hard to have
any free time. But all that time was invested into something worth
investment. I kept motivation to do it because of the great time me
and the student had both learning and hanging out. It was interesting
to hear about things he was excited about throughout the year, and to
encourage him after having a hard day. Tutoring went beyond just
teaching information but building a relationship with the student
which will never be forgotten.
Playing
bass for my church was another opportunity to connect with others
while serving the church with uplifting music. I was able to bud
great relationships while providing beautiful music for others. It
took a lot of extra work and time, but it was well worth it.
I
enjoy volunteering because it helps people with what they need,
whether that be English help or uplifting music. Whatever I do
when I volunteer, I don't do it for a transcript, not for
boasting, not even for scholarships like this. I volunteer because I
want to watch the world become a better place, one day at a time.
Even the smallest volunteerism can make a big difference, so
imagine what we can do together volunteering.