Name: Isabella J Chirakos
From: cuyahoga falls, OH
Grade: bchirakos@gmail.com
School: bchirakos@gmail.com
Votes: 0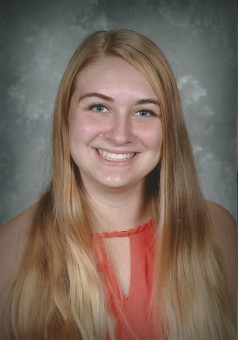 I had volunteered at
a soup kitchen and also a food pantry but I was still searching for
another place I could volunteer. I came across "One of a Kind Pet
Rescue" and I immediately knew that I needed to spend more time
here. They are a nonprofit no kill animal shelter which was perfect
for an animal lover like me. It is now two years later and I spend as
much free time as I can at "One of a Kind Pet Rescue." I have
always loved animals and wanted to help dogs and cats that had been
through hard times to find their perfect home. I spent around 100
hours this year volunteering with the majority of my time at One of a
Kind. When I first started I was unsure what to do. I constantly
asked everyone what can I do to help. Soon people became familiar
with me and started entrusting me with more difficult tasks. As a
volunteer, you can do many things. I started out doing the simple
tasks such as unfolding newspaper for hours so we could use it for
bedding, walking dogs, sorting through donations, and feeding the
animals. As my experience progressed I learned very quickly that
there is never a dull moment in an animal rescue. Now I am an
experienced volunteer. I often show new volunteers how to do the
simple things I once did not long ago. When I am not helping new
volunteers, I am working with families who are thinking about
adopting our pets. This is the most fulfilling part of volunteering.
I love seeing the faces of the animal so excited to go home and the
family just as excited to have them as a pet. The hardest thing for
me is when a family returns their pet. Both the family and the animal
are devastated and it is hard to watch as they are seperated. I often
sit with the pets after they are returned so they have someone to be
with. Being a volunteer has taught me patience, courage,
responsibility, and most importantly accepting that trust is
something that is earned over time, it is not granted to you because
you show up.