Name: Lucy Rood
From: Iowa City, Iowa
Grade: 10
School: Iowa City High School
Votes: 0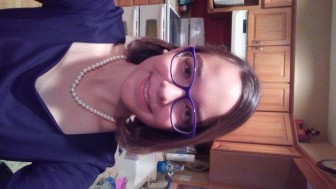 My sister and I were
preemies, born 8 weeks early, and had to stay in the NICU ward for
almost two months. I have always been interested in giving back to my
hospital. Since I was in eighth grade, I have volunteered in almost
all of the units of my local hospital, accumulating over 150 hours in
total, but my favorite has always been working in the NICU ward. My
responsibilities included caring for and supporting the patients
emotionally, and delivering gifts and mail to brighten up their
family's day. My biggest challenge as a volunteer was always
gaining my confidence. In the beginning I was so shy I couldn't
talk to the nurses. By my third year, I had become a role model for
younger volunteers on how to act and interact with the patients and
visitors in the hospital. I was able to talk to patients, their
families, and the doctors and nurses in the unit and confidently lead
my younger partner throughout the day. My most treasured memories
happened in one of my early days as a volunteer as a cuddler in the
NICU ward. I was to cuddle and comfort the babies whose parents were
too busy to visit often. I had a very special moment with one of the
babies that I held, she had been crying for over two hours without
stopping and it seemed like nothing could comfort her. Until I came
and held her, and rocked her in a chair. Then she settled down and
slept for over an hour. That moment really cemented by resolve to
become a NICU nurse in the future. If only to have moments like that
again in the future. I believe that "forward-looking" means that
you are looking to the future, and trying to do things that would
benefit you and help you achieve your goals. In this way, my actions
are "forward-looking", as I believe they will help me get into
nursing school, and make a difference in the lives of people in my
community, which are my future goals. If I were to return to the
hospital in ten or twenty years, I believe that my volunteering would
have made a difference in that the volunteers that I mentored would
mentor a younger volunteer herself and continue the circle.