Name: Christopher Gray Shearer
From: Cumming, GA
Grade: 11
School: West Forsyth High School
Votes: 0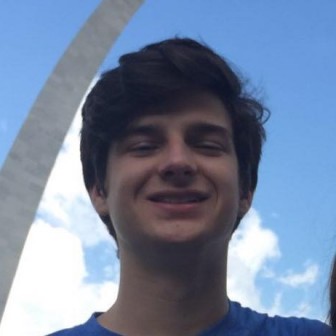 Every weekend or so, I volunteer for Meals by Grace, which is a
non-profit organization dedicated to giving food to those in need.
Over the course of about a year, I've volunteered over thirty hours
to Meals by Grace and during that time I've spent many hours
organizing food and delivering. As a volunteer I've learned many
lessons while helping out, with the common idea being that even with
help, those in need still live off of the bare minimum.
When I volunteer for
Meals by Grace, I often inspect the food I'm moving around.
Typically, the food that the food bank provides Meals by Grace isn't
the most expensive or healthiest options, instead it's usually the
cheapest and most versatile options. This includes Spam meat, canned
fruits and vegetables. Almost everyone volunteering and giving out
these foods would likely never touch most of these meals, including
myself. However, by handling and comparing these food options to
ours, volunteering has taught me to perceive how one might live off
much less. This has taught me to count my blessings.
Even though
volunteering and helping people in need out is a learning experience
for all, it is still troubling to think about how less fortunate
people live. While Meals By Grace does help these people, they still
live a very hard life. When delivering the meals to people, you get
to go to the doorsteps of where they live. Often, they are not the
nicest homes and they are usually located in sketchy neighborhoods.
With that being said, even with the privilege of receiving food,
these people still live without many of the amenities we live with.
Knowing this makes a huge difference in many lives though, as
acknowledging a problem is often the first step to fixing it, which
is why I believe volunteering is the absolute best way to not only
help out in the community, but to help grow oneself.
I see my
volunteering as forward looking because it is an opportunity for
growth around not only the community, but within myself. By
volunteering, I hope to help others grow with lessons of self-growth
and understanding of everyone, by conversing while community service
with new people. I believe that my volunteering experience will make
a life-lasting impact because it will allow me to see situations from
all perspectives whether in debates or in commerce. This can apply
especially to Human Resources, which I hope to pursue, because when
dealing with employee relations it is crucial to put yourself in
their position or walk a mile in their shoes in order to understand
their wants and needs.