Name: Juliann Ricker
From: Rocklin, California
Grade: 10
School: Rocklin High School
Votes: 0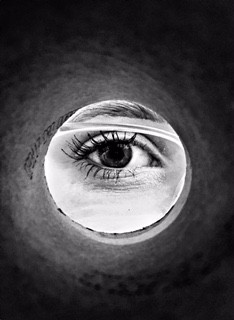 I
believe that colleges do not only look at good grade-point averages,
but also the involvement of a student in their community and school.
Roughly, over the past two years, I have been working in the
kindergarten and first-grade ministry, through Adventure at Bayside
Church. As a volunteer every other Sunday, and as well as in their
Summer Kids Camps, I have learned the importance of making sure these
children grow in the eyes of God. These children look up to me as an
influential role model in their lives, which proves that I must set
the best example that of a follower of Christ. I pray for each of
these children who walk through the church doors every Sunday, that
their futures will be bright and that their spirits shine forever. As
an unathletic student, I find other ways in which I may seek
involvement, such as being the Rocklin High School's Track and
Field team manager. As a team manager, I made it my duty, every
practice, every day, to learn everyone's name, and become
recognized as part of their team. On top of this, I am also in the
California Scholarship Foundation and the National Honor Society
clubs, both of which recognize students with exemplary grade-point
averages and those who serve their community. Acknowledged as part of
the outside school activity, Sports Medicine, I and twelve others aid
in the recovery of injured athletes, and help in the prevention of
more; by learning CPR and how to give assistance to that of an injury
or its person. For team spirit is not the only thing that holds a
team together; athletic-tape does too. Depending upon the season of
sports and activities, my community service hours range from two to
sixteen hours per week. Volunteering within a wide range of services,
I notice the positive impacts my assistance has given to those in
need, for even the smallest acts of giving may open the doors for
grand movements. By volunteering in many areas of interest, I relish
the satisfaction I receive from the services that result in making me
feel connected and created for a greater purpose than solely myself.
I feel as though volunteering, and working for something other than
my own needs has matured me, and has connected me to others by coming
out of my shy exterior, through the reward of new friends and a more
content feeling of self. As I grow, as a thirty-year-old with a
family, and a positive view on life, I will look back on the days I
spent in high school, and see why I am so successful. To some
community service may be seen as a waste of time, but I hope that I
will be proof that as you look back onto the years spent in high
school, that one will not regret their decisions, but rather see who
have molded them into the loving member of society they are in the
near future.