Name: karla salgueiro
From: cape coral, Florida
Grade: 11th
School: karla.loveu100@gmail.com
Votes: 0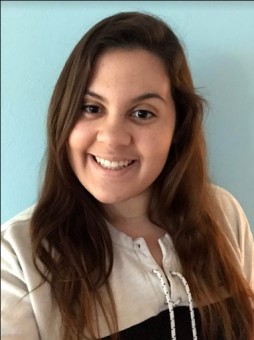 Volunteering experience
Not all gifts com in a box, wrapped with paper and a bow on top. One of the best
gift it to give to others, this doesn't necessarily mean you have to
give than material but rather then your time. In the summer if 2017,
I volunteered at my local community hospital Cape Coral Hospital. I
chose to help in the emergency room. That whole summer every thursday
from 12pm- 4pm, I would go and help around and give my time to those
were sick and needed help. Rather it was assisting them as notifying
their nurse that they needed medical help, acompaing them through a
hard time since on one is always well put together at the hospital,
it is an emotional place, having conversation with them since there
are times where it does get lonely, I would also assist them in a
survey on how their experience, this way we know how to better their
experience for them and others. At times I would make them bags full
goodies, like coloring, word search, a toothbrush, chapstick and at
time I would offer a teddy bear, providing warm blankets for them,
and making the beds for new incoming patients. I enjoy bringing them
cheer or a simple smile in time of sadness, I felt like just by
making them smile was all worth it to me. It was fun for the most
parts but there were some challenging parts, at times most of the
patients would be sleeping due to the fact that they were excited or
probably their medication, whichever the case was, it did make it a
bit difficult to talk to patients and interact with them, since I
wouldn't want to wake them from their slumber. I was grateful that I
took this opportunity, due to this experience I got out of my shell,
learn to be more open to other, thanks to this I got a job knowing
that i would have the confidence and can interact with other without
a problem I use to be the quiet one most of the time. If I could I
would do it all over again in a heartbeat.