Name: Madyson Schuck
From: Gardner, Illinois
Grade: 11
School: Gardner South Wilmington High School
Votes: 0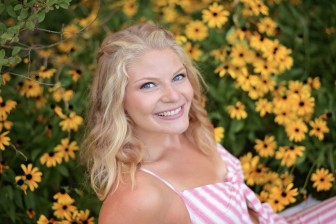 Youth
and Volunteerism

It is a common expression that it
takes a village to raise a child. For this very reason, it is a
wonderful full circle event when that child grows up to give back to
this community through volunteer work as I have. One of the largest
problems in my area is food insecurity, and I have devoted a portion
of my high school years to helping remedy this issue. Through my
school involvement programs, I have organized and participated in
countless food drives, mobile food trucks, sponsored family meals
through the holidays, and supported local "Micro-Pantries".
Although squeezing volunteering into a busy high school and work
schedule is difficult times, I continue to find the time to help the
community that has supported me my whole life. This idea of returning
the favor is one that is very important to me, as I always aim to
give more than I take, and my experiences have helped my to find the
value in this philosophy. Using my time and resources to help those
less fortunate has promoted humility and charity in my life. As I
near the end of my high school career and navigate the career path I
plan to pursue, I have come to find even more value in my volunteer
work. As a student majoring in journalism in college, I will need
passion and insight to be successful. Through my encounter with
problems in my community, I have found an affinity for change and
awareness that will help me to write about the issues I care about.
Volunteering may seem to some students like an obligation or burden,
but I have found it to be an endlessly rewarding experience that not
only benefits others in my community but also equips me to bring
about large-scale change in my future career.