Oklahoma Drivers Ed Online
Online Driver Education Course for Teens!
This is a Oklahoma Driver Education Course for Teenagers under 18 Years Old. Our online drivers ed course is designed to fulfill your Oklahoma Department of Public Safety driver's education requirement. You can complete the required driver improvement course anywhere with internet connection and on any device.
* Please confirm with the Oklahoma Department of Public Safety if they will accept the completion certification from DmvEdu.org/National Driving and Traffic School.
Course Price Only

$49.99

,

$34.95
Oklahoma Drivers Ed Online
#1 - Enroll In the Course
Get started in minutes by paying with a credit card. Access our interactive course to study at your own pace. The online course can also be accessed on all mobile devices. Simply click to enroll and then you'll be able to start the course.
#2 - Pass Online Exam
You'll get everything you need to pass the first time. Take the exam as many times as you want. Our Oklahoma traffic school course is online for your convenience. Complete our course without dealing with the hassle of waiting in long lines!
#3 - Receive Certificate
Your Certificate of Completion will be available for download as soon as you pass the final exam.
Oklahoma Drivers Ed Courses
Just like the other states, Oklahoma deals with thousands of traffic accidents each year. Driving errors, harsh weather conditions and poorly maintained vehicles are responsible for these road collisions. Not all of these vehicular accidents are preventable, but some are with the help of DmvEdu's drivers education course.
Why Take DmvEdu's Oklahoma Drivers Ed Online Course?
We know that being able to legally drive is an important milestone in a teen's life. We are here to ensure that this happens without any inconvenience.
Our Internet-based program is geared towards making it easier for you to comply with your teen drivers education requirements.
DmvEdu's top-rated Oklahoma drivers ed online course is meant to make learning convenient and fun – perfect for today's teens who have hectic schedules.
Enrolling in our online drivers education program is a decision you won't regret. It offers all the benefits you would expect from a leading drivers ed course.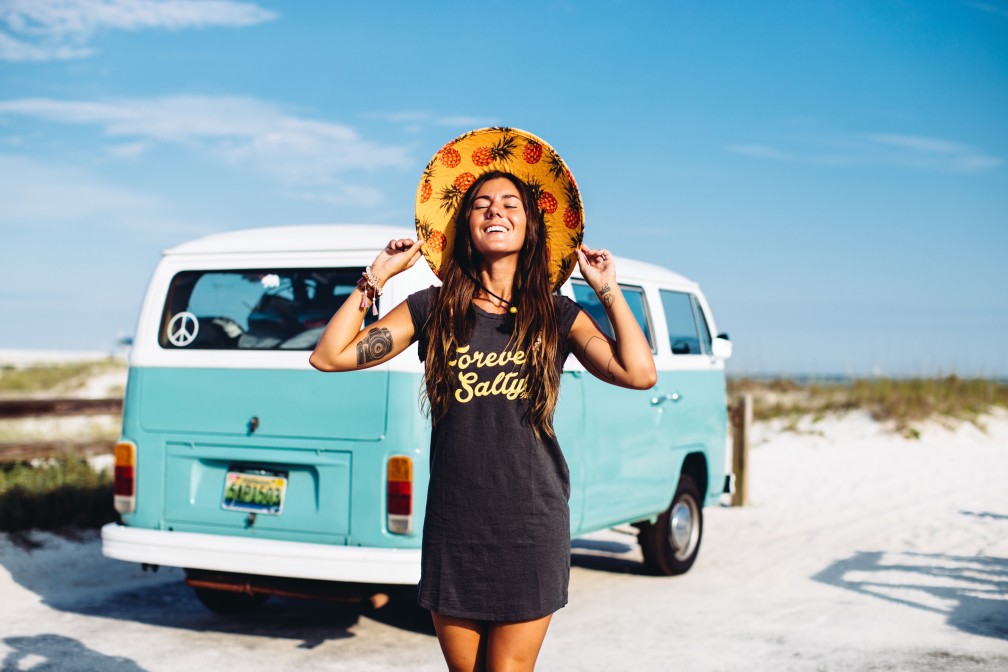 Self-Paced Learning
One of the noteworthy benefits of our online drivers education is that you can study at your own pace.
There are no strict timetables for lessons unlike in traditional drivers ed programs. You have the freedom to decide how much time you are going to spend on each topic.
Our course is all about letting you study when you are ready, allowing you to learn better and retain more information.
Oklahoma Drivers Education Delivered Entirely Online
We understand that life can be very busy for a lot of teens these days. So, we've made things easier for you – letting you study the rules of the road online. No need to be stuck in a classroom to learn about the knowledge part of driving.
We are offering a purely online drivers ed course, from registration to certification. All you need is an Internet-connected device and you are all set to study at home or anywhere you prefer. You can log in and log out anytime you want. Our program lets you decide when and where to study!
Comprehensive Course Content that Meets Oklahoma Standards
This Oklahoma drivers education course is designed to equip you with the knowledge you need to earn your driver's license and become a safe driver. It is comprehensive and complies with DMV and state standards.
Our course content covers all essential topics that you need to know to pass your DMV knowledge test on your first try. More importantly, it contains everything you have to learn to drive safely – from Oklahoma traffic laws to defensive driving techniques.
Quizzes to Prepare You for Your Permit Test
On top of the thorough course content, tools to help you pass your DMV exam like practice quizzes and tests are included in this sought-after program.
These are meant to ensure that you've learned what's needed to pass your test. You can take the quizzes and final exam several times – until you're confident you can ace the actual exam.
Effective Oklahoma Drivers Ed Online Course
We've helped thousands of teens in Oklahoma and other parts of the country pass their knowledge test and become safe drivers.
These highly satisfied students do not just rave about our comprehensive course content but also our well-designed website and exemplary customer service.
Reliable Customer Support
Our goal is to make drivers education hassle-free for you. This means answering your queries and resolving technical issues quickly. You can count on our friendly and efficient team to provide immediate support from sign-up to completion.
Oklahoma Drivers Ed – We've Got What You Need
Oklahoma requires 30 hours of drivers education for new teen drivers. This is one of the measures implemented by the DPS to reduce car collisions which is very common among inexperienced drivers. If you are eligible to apply for a license, make sure you enroll in a top-rated drivers ed course – one that suits your learning style and schedule like what we offer!
From Oklahoma City to Tulsa, we have the kind of drivers ed course you need – one that teaches you everything you have to learn in a fun and hassle-free way! No crowded classrooms, just you and your Internet-connected device in a place where you feel comfortable studying.
* If you are fulfilling requirements for your driver's license application, please verify with the Oklahoma DPS if they accept completion certifications from DmvEdu.org/National Driving and Traffic School.
Course Price Only

$49.99

,

$34.95
Questions? Contact Us Now!