Name: Amari Dezarae Roberts
From: Gilbert , Arizona
Grade: Sophomore
School: Chandler High School
Votes: 0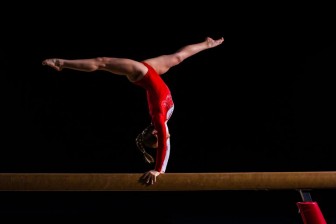 For the longest time, all I had
ever known was gymnastics. Whether I was participating in
fundraisers for my gym, working gymnastics meets, staying after hours
to get in extra practice, or coaching. Everything I did
centered or somehow involved gymnastics. I would go to practice for
four-six hours a day, six days a week while maintaining excellent
grades. As I stated before, gymnastics was my passion and all I
had knew and had done. I had done this sport for 12 years, which was
just about my whole life. For those 12 years I never had the
opportunity to do community service outside of the gym.
Unfortunately, this grueling sport had taken a toll on my body so
much that I began to dislocate my right shoulder quite often. Due to
this, I had to have surgery, which would put me out of gym for a very
long period of time. When my doctor told me I would be out for 8-12
months, my initial thought was "what am I going to do for 8-12
months?" I pondered for awhile on what I could do besides rehab
that can not only occupy my time, but also make an impact on me as
gymnastics did.

I never really
figured it out until my Algebra 1 teacher asked if I could tutor
students who needed extra math help in class and after school in
tutoring sessions. As soon as she asked me, I jumped at the
opportunity and began tutoring six hours a week. In those six hours,
I was responsible for helping students with their math homework,
preparing them for upcoming test and/or quizzes, helping students
with test/quiz corrections, and answering any questions one may have
regarding a math problem and upcoming testing dates. Although
tutoring was something I considered to be easy for me, there were
some challenges I had to overcome. One of them being, making sure the
students who came to tutoring left the session knowing how to
confidently do the math problem or problems they seemed to struggle
with.

Since I was a tutor
for so long, I could easily recognize when students understood how to
solve the problem or when they did not. But one of the best
achievements or satisfactions I had as an Algebra 1 tutor, was seeing
my peers fully comprehend the math concept and correctly solve the
problem while doing so with complete confidence. For all of the
months I have tutored, seeing the students doing well and
understanding how to solve and/or do math problems that they once
struggled with, allowed me to realize that tutoring goes beyond just
teaching and helping people. Tutoring is making a connection with the
person you are so-called "tutoring" and adapting to the way they
learn. This is done by explaining concepts, using examples, or using
simple terms that someone understands.

"Forward-looking"
means doing activities or certain volunteer jobs that will not only
help you in present day, but also in the future. It also means taking
steps that will allow you to accomplish what you have set out in the
future. Tutoring has enabled me to be a better communicator, be
creative, and has taught me to adapt to one's learning abilities. I
considered my tutoring days as "forward-looking" because the
skills I obtained can be used for future leadership endeavors. More
importantly, the skills will allow me to effectively communicate with
my patients as a future orthopedic surgeon.