Name: Katherine Cepeda Vasquez
From: Charlotte, NC
Grade: Freshman
School: Charlotte Christian College & Theological Seminary
Votes: 0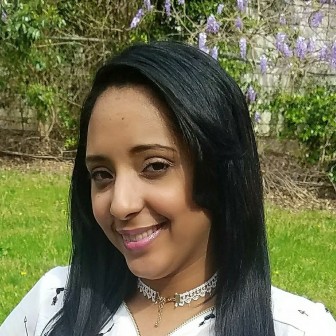 A True Volunteer: Who Can Find?
A volunteer is known for being someone compassionate, kind, and most of
all selfless. Someone who puts others needs before theirs. Someone
who cares enough to invest and sacrifice their time into others. By
experience, I testify that being able to do good, and contribute to a
better world is an amazing experience.
I'm studying Christian counseling, and I want to use my degree to help
young people. Thankfully, I'm blessed to be volunteering in an area in connection with my degree. I
currently volunteer at my church where I assist with the youth
ministry. I have chosen this to empower the youth and to simply let
them know that I care about their future and I'm here to help them,
to listen to them, and offer christian advice.
At the youth ministry I volunteer a minimum of 10 hours per month. It is
my responsibility to take care of the kids and teach them the word of
God. However, one of my biggest challenge as a volunteer has been to
be able to spend enough quality time with each child. Our children
grow from love and attention. They need relationship or experiences
that would show them that they are valued, and capable beings.
Research says that love increases children's brain development and
memory. When children receive the love they need, they are physically
healthier, and it is helpful in for their mental well-being. Our
youth are the future generation, and we must make sure they are
equipped to take on what we leave behind.
As a volunteer, the fact that I'm making a difference in our youth
lives gives me the greatest satisfaction. Franklin D. Roosevelt
said, "We cannot always build the future for our youth, but we can
build our youth for the future." So caring, investing and building
our youth up with love and the time they need is one of the greatest
legacies in my opinion. In order for this to be accomplished, I have
learned in this position that It takes great commitment and great
attention, especially dealing with infants. It can even be
exhausting, but the end result is rewarding. At the same time I feel
this position prepares me with the patience to deal with different
personalities, and practice to display my counseling career in the
future.
For example, these activities can help me in my career how to listen to
children, how to give them advice etc; in the same way I would have
to use these same skills in Christian counseling. I see forward
looking as seeing how I can apply what I'm leaning now into my
future, or simply beginning with the end in mind as Stephen Covey
would say it. If I was to look back in several years, I think I would
have made a difference because it is proven that the earlier you
teach someone something, the better it sticks.