Name: Kyle Clarke
From: Sykesville, MD
Grade: 12th
School: Loyola Blakefield
Votes: 0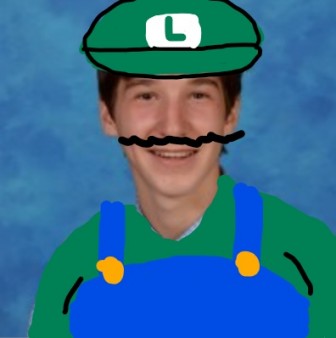 Kyle
Clarke
"How
are you planning to change or give back to the world?"
Musician
Marie Osmond once said, "Being
of service to others is what brings true happiness." I have tried
to live my life in the service of others. This last Summer I went to
Jamaica for a school service trip. This was the greatest experience I
have ever been a part. A group of other volunteers from my school
went down to Jamaica for a week and helped the needy. We were all
super excited and nervous for our trip ahead of us.
The
first day, we helped at an elderly home. We helped clean the windows
which were covered in dust from the outside. We wiped down their beds
and put new sheets on them. We also had to shave the old men that
could not do it themselves. This was a very humbling experience. We
grabbed the razors and nervously slid it across their faces. We
feared cutting them, but new we had to shave them well. The thick
skin and numerous wrinkles did not make it easy. We also fed people
who could not feed themselves. I feed a lady that could not talk and
would not eat. I sat next to her waiting for her to take a bite for
almost an hour. She would occasionally open her mouth and then I
would feed her the soup. The best part of this experience was after
all the work was done. We got to sit around and talk to the people
and play games with them. Their favorite game was dominos, a simple
yet exciting game.

The next two
days we went to an elementary school located in the middle of the
dumps. There was trash all around the school. However, these two days
were my favorite. The kids had so much energy and were always so
happy to see us. Despite their rough conditions, they always had a
smile on their faces. When recess began, all the kids came running
out to see us with the largest smiles I have ever seen. We chased
them, tagged them, spun them around until recess was over. My
favorite kid was a small six-year-old named Michael. He had the
biggest imagination and held my hand everywhere we went.
The
final day we helped at a home for mentally disabled adult males. We
did very similar things we did at the elderly home. We helped shave,
fed, and clean the adults. We also got to interact with them which
was a lot of fun. All of this was a very humbling experience and I
would gladly go back. I would not trade my time here for anything.
Later in life, I would want to go back and maybe even go to another
country. This people do not just need money, they need happiness and
service. No amount of money can replace the smiles on all the
people's faces I met.