Drivers Ed Online: California, Georgia, Nevada, Pennsylvania & more!
Online Driver Education Course for your Teens!
This is a mandatory Driver Education Course for Teenagers under 18 Years Old. Our online drivers ed course will fulfill your 30 hour mandatory driver's education requirement. You can complete the required driver improvement course anywhere with an internet connection and on any device.
Traffic School Online:
Arizona, California, Florida, Nevada, New Jersey & More!
Online Traffic School Course meets State Courts and DMV Requirements.
Our State/County Court and DMV Licensed Traffic School courses are top-rated. It's easy and online, and a great way to comply with requirements to clear your DMV record after an accident or ticket. Our course is a 100% online traffic school, thus making it possible for you to take your State/County Court and DMV required traffic school course at a convenient time and place via the computer or mobile device.
Defensive Driving Courses:
Arizona, California, Florida, Nevada, New Jersey & More!
Affordable Defensive Driving Course online
We offer a fast and convenient way of earning an insurance discount and brushing up on your driving knowledge with our online defensive driving course.
Our sought-after program is designed to make studying hassle-free from start to finish! You can take the course anytime and anywhere using a device of your choice – mobile phone, tablet or computer.
Permit Tests:
Arizona, California, Florida, Nevada, New Jersey & More!
Practice Permit Tests
Our permit practice tests are an easy yet effective way of preparing for your driving permit test. These high-quality tests
feature questions based on your state's actual learner's permit test. They provide valuable information about the general
rules of the road as well as state-specific traffic laws and are designed to help you pass your exam on your first try!
I really liked taking this online course because it was easy and convenient to my schedule. I met all my legal state requirements and instead of sitting in a boring class, I was able to take it from the convenience of my own home! All the material was easy to read and learn from. I highly recommend this online course.

George Russell, Decatur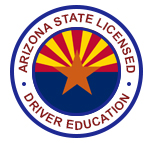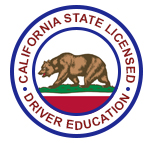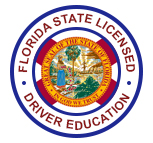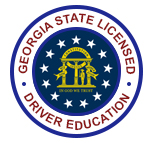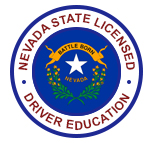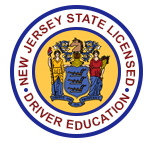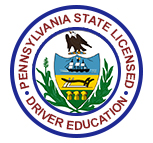 #1 - Enroll In the Course
Get started in minutes by paying with a credit card. Access our interactive course to study at your own pace. The online course can also be accessed on all mobile devices. Simply click to enroll and then you'll be able to start the course.
#2 - Pass Online Exam
You'll get everything you need to pass the first time. Take the exam as many times as you want. Our driver's education course is online for your convenience. Complete our course without dealing with the hassle of waiting in long line.
#3 - Receive Certificate
According to your state requirements, your official Certificate of Completion will be available for immediate download, emailed to you, or mailed to you as soon as you pass the final exam. Then, the next step is to go to the DMV office to take the written test for your learner's permit!
Take Points off Your License
According to your state, we notify the State/county courts, the State DMV, or Motor Vehicle Commission of your completion so that points are not added to your driving record or are removed from your driving record.
Insurance Reduction
Completion of this defensive driving course online may qualify you for a reduction in insurance rates. Contact your insurance agent for more info.
Convenient Online Learning
Our defensive driving course is online for your convenience and can be accessed on any device. No waiting in lines! Simply click enroll to start the online course.
Free Demo
Our free demo will briefly give you the same access as a registered student, so you can see exactly what you're paying for!
Structured Learning Program
Our courses are designed to make it easy and convenient to meet your Court/DMV required traffic school requirements online. You can take the course at your own pace and login and out as needed to meet your time requirements. Quizzes and finals can be retaken in order to pass to the course.
Fully Approved Provider
National Driving and Traffic School has helped hundreds of thousands of students over the course of nearly twenty years learn how to be defensive drivers and meet their court/DMV requirements. We are State licensed and bonded in each state we operate.
Questions? Contact Us Now!
Hey there, future drivers of Michigan! 🚗💨 Are you ready to hit the roads but dreading the thought of sitting in a stuffy classroom...
read more